Drinks giant Diageo is focused on synchronising its supply chain with the demands of its customers, and Adam Smith explained how it was achieving this on the second day of the Logistics and Supply Chain Conference in London.
Smith's role is reflected in his unusual job title, 'smoothing the peaks director'. He is responsible for the smoothing out of sales within the supply chain, and is part of a 'transformation team' at the company. He told delegates that the company aims to change its behaviours to achieve depletion driven value – to drive growth, volume and profitability.
Diageo produces some of the world's most recognisable drinks brands from Guinness, to Johnnie Walker and Smirnoff. It produces its products with its customers in mind – looking specifically at the culture and trends of the country it is selling to.
Supply chain operations need to be more depletion driven and end-to-end – working backwards from the consumer right through the production and delivery process. When Diageo's transformation process began, said Smith, manufacturers didn't like this back to front process, and they still don't. But they're beginning to understand the importance of this process.
Focusing on the consumer and driving last mile delivery "lets us become more sustainable", said Smith, adding: "Until the pint of Guinness is in someone's hand, it isn't sold."
Data is key to providing the needed transparency. Some of the company's customers provide 100 per cent transparency and access when it comes to data. But others deliver on 40 or 50 per cent access which, he says, needs to be brought up to at least 80 per cent. In some cases, Diageo will buy the data from its customers – which Smith said is definitely worth cost.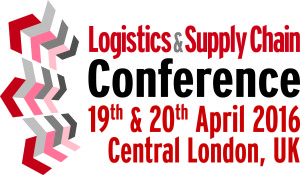 Of course, it's important to take into consideration the wider consequences of bringing consumers to the fore. "There are going to be differences when you change your supply chain," said Smith. The partnership and relationship with customers' needs to be strong, because these types of changes can cause disruption, which can trigger tension with customers.
Sometimes you can't plan your way through problems, said Smith. Instead you can find out what the problems are and tackle them head on.
In some cases, manufacturing practices can create a peak. In one of Diageo's African markets, there is a returnable bottle process. The bottle return procedure meant that for one product, it was constantly out of stock because not enough bottles were being brought back. He uses this example to relay how important it is to take instability out of the supply chain, bringing agility and responsiveness as well as efficiency to the forefront.
There is always the potential for disruption, which can cause peaks, in the supply chain. But, said Smith, getting underneath these problems, finding out which issues are linked to the consumer and which issues a company has the ability to tackle – can enable a business to work more effectively with customers and consumers.