The Hut Group, the online retailer, has awarded P2P Mailing a two year contract to handle international shipments worth several million pounds a year.
P2P will deliver items to all The Hut Group's international markets; mainly China, Australia, US, Russia and Europe. International untracked parcels will be handled through P2P's network.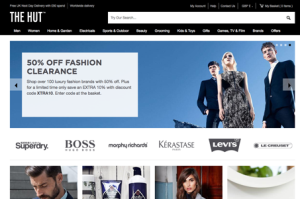 The new deal builds on an existing relationship between P2P and The Hut Group to accommodate a rise in deliveries. Over the last two years The Hut Group's parcel volumes have tripled and are set to continue growing at this rate.
Rob Millington, head of couriers at The Hut Group said: "Our relationship with P2P is a hugely successful collaborative partnership. An extension of this association in terms of duration and scope is excellent news for us and our customers.
* The Hut Group is investing some £100m this year in its distribution facility at Appleton in Warrington. The aim is to enable the group to increase revenues to £1 billion and is expected to create 2,000 additional jobs over the next three years in the north-west across technology, engineering, digital, graduate and supply chain roles.