Food retailer Iceland has chosen to implement four category management products from JDA: Floor Planning, Category Knowledge Base, Assortment Optimisation, and Planogram General.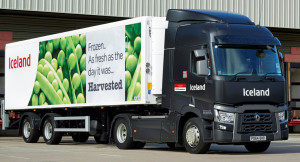 Deeside-based Iceland has more than 860 stores around the UK. "As competition increases, Iceland continues to differentiate itself by recognising and meeting localised consumer preferences better than other retailers," said Neil Hayes, merchandising and format development director.
"By leveraging the power and automated capabilities of our new JDA solutions to produce store-specific planograms and tailored customer assortments, we are looking to drive increased sales and margins across all our stores."
The implementation will be hosted and managed by JDA Cloud Services.
Iceland already uses JDA's Space Planning, Advanced Warehouse Replenishment, and Advanced Store Replenishment products.