Indigo Software will be previewing its next generation warehouse management software (WMS) at IntraLogisteX, in what it describes as a unique opportunity to showcase its applications to the logistics sector.
While it will reveal more details about the next-generation platform at the show – which takes place at the Ricoh Arena on 1st and 2nd October – solutions architect Eric Carter promised visitors the chance to "discover some of the interesting applications we're implementing for customers and new software features we have been working on" when visiting stand 312.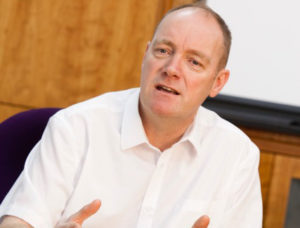 Carter said that because IntraLogisteX is solely for end users the exhibition was "the only place where you can get face-to-face" with key industry suppliers to "really explore whether their solution and approach is right for your business".
"A lot of the buying decision will come down to cultural fit and this is the place to find out if you will enjoy working with a provider – that's really important," said Carter. "This is a unique opportunity for logistics professionals to attend a trade show and have access to everything they need and all the industry's leading experts, in one place.
"We're working in unprecedented times now. First it was Brexit, then Covid and now we are back to thinking about the consequences of Brexit again," Carter added.
"Some sectors are particularly vulnerable like pharma, just-in time manufacturing and those dealing with short shelf life products and they will need to consider in detail how the new trade regulations will actually work in practice with their supply chains and inventory levels.  Labour costs and the skills shortage remain a concern, as does the long term viability of high street retailing."

Registration for IntraLogisteX 2020 is open now, so don't miss out!