DHL Supply Chain has warned that the industry is facing a global talent shortage crisis prompted by the impact of digitalisation and status of the supply chain profession.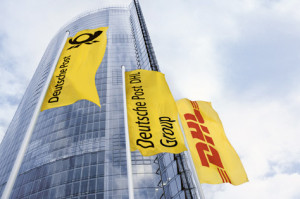 A DHL survey found the supply chain talent pool is "not keeping up with the changing requirements as technology reshapes the industry". Factors accelerating the shortage were:
Changing skill requirements
Ageing workforce
Lack of development
Perception that supply chain jobs lack excitement.
"Leading companies understand that their supply chains – and the people who run them – are essential to their ability to grow profitably," said Lisa Harrington, LLC, author of the report.
"However, the task of finding people with the right skillsets required to run these highly complex operations is increasingly difficult – especially at the middle- and upper management levels. Unless companies solve this problem, it could threaten their very ability to compete on the global stage."
Louise Gennis, DHL's vice talent management/acquisition, learning & development, said: "We recommend that companies start with prioritizing the development of their current talent pool to adapt to the changing job requirements through training programs, and then retaining staff through clear career paths." "We strive to combat misconceptions surrounding working in the supply chain through highlighting the technological developments which are digitalising the industry and that are attractive to younger demographics."
"The supply chain talent shortage is now critical enough that it's on the minds of supply chain managers across all industries, but the gap didn't develop overnight.
"Since supply chains solutions are our business, we've seen the issue developing over many years – and have used this time to adjust our approach toward attracting, developing and retaining talent accordingly."