Interlink Express, part of DPD, has rebranded to "DPD Local" to generate "greater brand consistency" within the group.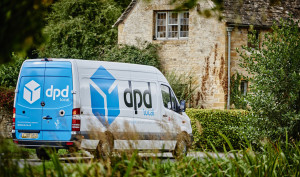 The company will continue to deliver its try before you buy offer of 100 free parcels for new customers, but will now also include new international services: the Your DPDapp, the DPD Pickupparcel shop network and new bulk upload tools for shippers using marketplaces like eBay.
Interlink Express was launched by Richard Gabriel with his mother in the early 1980s. He sold the business in1991 to Mayne Nickless for more than £50 million. The business was bought by DPD parent Geopost in 2001.
The subsidiary provides more of a local service than DPD – but historically the two businesses have shared services, technology and duel branded depots in some locations.
"This is a huge leap forward for Interlink Express and DPD Group," said Dwain McDonald, DPD's CEO. "The combination of the Interlink Express proposition and the incredible strength of the DPD brand and breadth of services is a really compelling one.
" DPD is one of the European parcel delivery super brands now, and it makes sense to invest further in that brand.
"The move will bring Interlink Express more into line with the DPD Group but enable it to continue to focus on what it does best; providing a great local service with nationwide, and increasingly, global reach."
He said that because Interlink is a hugely successful business, the group is not looking to change the core proposition.
The new branding was officially launched on 6 February 2017. Following this, 2,000 vehicles will be re-liveried, and staff will be given new uniforms. The full rebranding will be complete by October 2017.