Intermountain Healthcare has come top of Gartner's Healthcare Supply Chain Top 25 for the second year running, ahead of the Mayo Foundation and Cardinal Healthcare.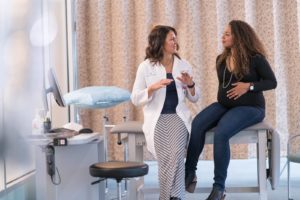 Gartner said Intermountain had a history of using supply chain strategically to support its corporate mission. New developments from the leadership team led by new chief executive Dr Marc Harrison, continue to demonstrate the relationship of supply chain to Intermountain Healthcare's mission of "Helping People Live the Healthiest Lives Possible."
"The importance of supply chain leadership has manifested itself in a very literal way in 2017," said Stephen Meyer, research director at Gartner.
"A number of supply chains made changes at the top of their organisations that resulted in radical shifts in strategy. In many cases, these shifts seemed to be very myopic and siloed rather than focusing on the outside-in strategies that are important for moving healthcare collectively forward.
"Conversely, supply chains with strong leadership, like those recognised in our 2017 ranking, are embracing external partnership along with exploring the benefits that new abilities, like digital technology and advanced analytics, can bring."
Top 25 Healthcare Supply Chains
1.Intermountain Healthcare
Mayo Foundation
Cardinal Health
McKesson
Johnson & Johnson
Mercy
CVS Health
Cleveland Clinic
Owens & Minor
AmerisourceBergen
Walgreens Boots Alliance
Medtronic
Ochsner Health System
BD
Banner Health
Advocate Healthcare
Pfizer
Henry Schein
Duke University Health System
Novartis
GSK
Abbott
Stryker
Texas Health Resources
Scripps Health
Source: Gartner