Royal Mail's UK revenue was flat in the nine months to 24th December, with a four per rise for parcels offset by a three per cent decline in letters revenue, according to its latest trading statement.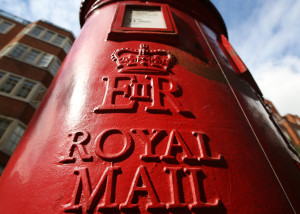 The brightest spot for the business was GLS, the international parcels business which saw a ten per cent rise in both volumes and revenue.
The competition in the UK parcels market was highlighted by the fact that although parcel volumes rose six per cent in the UK, the rise in revenue was only four per cent.
Chief executive Moya Greene said overall group revenue was up two per cent.
"Given our performance to date, we expect to see broadly similar volume and revenue trends in UK parcels and letters for the full year as in the nine months. In GLS, we expect underlying revenue growth for the full year to be broadly in line with the first half.
"We have continued to make progress in talks with our unions on pay, pensions and the other issues under discussion. We have agreed the fundamental principles on some of the key issues and talks are ongoing to finalise these and other areas. We believe we can reach agreement on an affordable and sustainable pension solution and a pay deal that will enable us to continue to innovate and grow."