E-Commerce has exploded over the past few years and many distribution centres with older material handling systems have found it difficult to keep up. With a wide array of sortation automation available in the market, it can be difficult to decide what is the right solution for your business needs today and in the future. This webinar will provide insight on the different types of sortation (line, loop, MDR and more) as well as the benefits and throughput for each.
Key Takeaways
Different types of sortation available in the market
Pros and cons of each type of sortation including costs, benefits and capacity
Meet the speakers: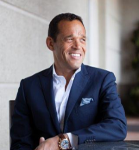 Jason Burrell, Vice President, EMEA , Honeywell
Jason is primarily responsible for driving and measuring Honeywell's IGS sales. In addition, he advises the company's strategic direction pertaining to Honeywell technology, software, services and OEM partnerships with multiple global clients.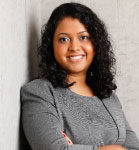 Snehalatha Radhakrishnan, Offering Manager, Honeywell
In her role as Honeywell's offering manager, Snehalatha strives to establish the company's products within the European market. She is responsible for growing Honeywell's business presence in the region by becoming a reliable partner and meeting customer and market requirements.