Investors around the world are betting on logistics in these unprecedented times.
There is increasing volatility in the capital markets, and mergers and acquisitions have all but stopped but there is still activity in the logistics market.
Indeed it is thought in the UK alone that supermarkets are looking for up to 1 million sq ft of temporary space to cope with consumer demand due to COVID-19.
Property investment company Blackstone has paid £120 million for Clearbell Property Partners III's 2 million sq ft Cara industrial and logistics property portfolio, which has 22 last mile and urban logistics properties located across the UK.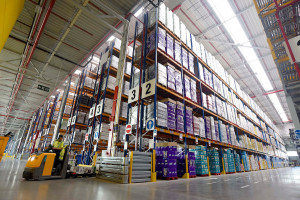 While decisions are not being made on the basis of COVID-19 it has been noted that with more people being forced to use online shopping now, that this may boost the move from high street to online in the longer term.
Online shopping in the UK accounted for 19% of total retail sales in 2019 and this was set to increase by 10% in 2020.
However during the COVID-19 break home delivery specialist ParcelHero predicted two weeks ago that e-commerce purchases are likely to double to 40 per cent or more of all retail sales at its peak.
ParcelHero's head of consumer research, David Jinks said: "Consumers who have so far resisted e-commerce are likely to change their minds and move online to buy food and household items."
It is thought that a considerable number of consumers who previously would not have thought of shopping online will continue to do so going forwards after restrictions regarding COVID-19 are lifted.