Food and grocery companies are looking to the Internet of Things to improve their understanding of customers at the same time as reducing supply chain costs, research by the IGD suggests.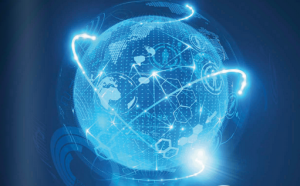 Some 37 per cent of food and grocery companies surveyed have either deployed interconnected smart devices, or are planning to do so. And 58 per cent are planning to increase their use of technology providers to help them embrace IoT opportunities.
Over 60 per cent highlighted "improved understanding of customers" in their top three expected business benefits of IoT, with 53 per cent of companies citing "reduced costs and increased efficiencies" and 51 per cent "development of new business models".
Chris Irish, the IGD's supply chain insight manager, said: "The pace of change and breadth of impact for technology is such that demand is growing for food and grocery supply chains to deliver innovations that offer speed, transparency, connectivity and convenience.
"The Internet of Things allows each unique product to be tracked and monitored, opening up the possibility for highly personalised and responsive solutions for consumers while introducing a new level of real time data-sharing for businesses."
Irish makes a number of predictions for the IoT including:
* IoT will even up supply chains by increasing visibility, and this means companies will collaborate more as opportunities surface. IoT holds the potential for breaking down the information silos by creating connections and transparency throughout the end-to-end chain.
* IoT will radically change the traditional business approach to forecasting by bringing businesses more accurate data to work with from live consumer feedback using product sensors.
* IoT will accelerate automation and AI, driving efficiencies and changing the capabilities and resource needed in supply chains but risking an increase in vulnerability to system failures or hacking.
* New business models will become dominant, based around services, subscriptions and crowd sourcing, accelerating radical restructuring in the industry. IoT helps catalyse this shift.
* Companies will increasingly turn to service providers with expertise in technology and analytics to help them realise the opportunity.