According to the FTA, it takes 400 vans to deliver all the toilet roll used by London residents every day. The association has used this example to demonstrate 'why freight is so vital to the capital city' – and has put forward a freight manifesto for the London mayoral elections.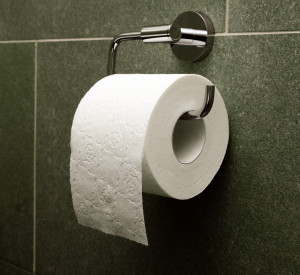 The manifesto outlines the 'importance of keeping the city moving, building a stronger economy, safer roads and a cleaner environment'.
The FTA has also said that 23 articulated lorries are needed on a daily basis to transport the baked beans used by Londoners, and that over 360,000 tonnes of goods are delivered to London every day – equivalent to 250 tonnes every minute.
"Reforming night-time delivery restrictions in London would have a huge impact, not only on the volume of HGVs on the roads at busy times but also on air quality and safety," said Karen Dee, FTA director of policy. "Increasing air freight capacity, improving connectivity with new river crossings, incentivising the use of trucks with reduced blind spots and avoiding peak-time lorry bans would all contribute to a more prosperous, cleaner and safer London.
"FTA is keen to engage with the new Mayor and London Assembly on behalf of its members to ensure logistics is high on their agendas."