The January 2017 edition of Logistics Manager is now out online and for iPad and Android.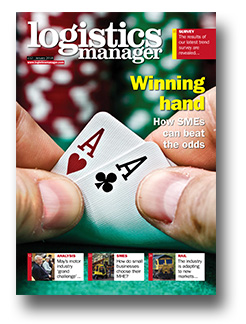 Survey: What does 2018 hold in store?
This time last year Logistics Manager's state of the market survey explored the impact of the EU referendum vote on UK logistics. At that time, businesses were only just getting their heads around the result.
Winning hand
Founding a small business is a gamble. If it pays off, it can be a real winner. But growth can't be achieved without jumping the hurdles that are sure to pave the journey to success.
Getting it right
What are the considerations SMEs make in choosing the right materials handling equipment for their operation?
Rail operators step up
Everyone agrees that moving more goods by rail is a good thing, but the industry has been facing the challenge of adapting to new markets as traditional coal traffic has declined.
May's motor industry challenges
The motor industry is facing a major challenge as the government seeks to reverse the growth of diesel, but Brexit could be an even bigger challenge…
Black Friday: was it good for you?
There were no high profile crises this year, but Black Friday is hastening the move away from the high street…
Click here to subscribe to the print edition of Logistics Manager