JCB is set to reduce production levels at UK factories next week due to anticipated component shortages from Chinese suppliers impacted by the coronavirus outbreak.
The move will mean a shorter working week for around 4,000 JCB and agency shop floor employees from Monday 17 February and will see the introduction of a 34-hour week for UK production employees until further notice.
Mark Turner, chief operating officer at JCB, said: "The disruption to the component supply chain in the UK comes at a time when demand for JCB products is very strong, so while this course of action is very unfortunate, it is absolutely necessary to protect the business and our skill base.
"Production in the UK has so far been unaffected by the situation in China. However, more than 25% of JCB's suppliers in China remain closed and those that have reopened are working at reduced capacity and are struggling to make shipments.
"It is therefore clear that the inbound supply of certain components from Chinese partners will be disrupted in the coming weeks as they seek to replenish their stocks. This inevitably means we will not have the required amount of parts needed to build our forecast number of machines in the short term.
"These measures will ensure that, while we will produce machines in lower than anticipated numbers, we will do so with the same number of employees, whose skills we will need to fulfil customers' orders when the situation returns to normal. We are keeping the situation under review and we anticipate a surge in production levels once this period of supply disruption has passed."
Wider scale impact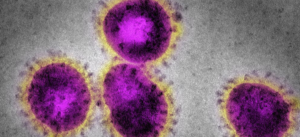 Commenting on the JCB announcement Slimane Allab, EMEA general manager at LLamasoft, said that the likelihood of a wider-scale UK impact as a result of coronavirus was on the horizon.
"As well as preparing for reduced capacity as partners in China replenish stocks, there's going to be a focus on preparing for surges to production after these periods of disruption have passed," he warned.
"With a greater level of risk for manufacturers as these demands change, the risk of critical individual component availability stopping production increases.
"With JCB cutting staff hours to protect its skill-base and business, it's a warning sign that the impact of the disruption will be widespread. This is yet another reminder for the need to factor risk and resiliency into designing the supply networks, asking the right questions to quantify risk exposure so that proactive action can be taken."