John Lewis has implemented Voiteq's VoiceMan Screen-to-Voice system extending the use of voice to the loading and marshalling areas of its distribution centre.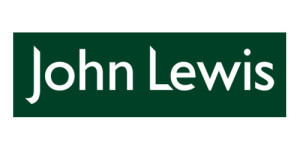 Screen-to-Voice takes the text prompts displayed on the screen, translates these into voice and then enters the user's spoken responses back into the screen. This enables employees working within the loading environment to be hands-free, allowing a more natural approach to their task.
William Armitage, development manager at John Lewis said: "Errors in delivery of goods to stores that have technically not been shipped, and therefore are un-receivable have been a reasonably frequent occurrence – we can only put that down to the process of having to hold devices for scanning, or interacting with screens and keyboards. We wanted a solution that offered our partners the same productivity, increased accuracy and hands-free, eyes-free benefits of the voice-directed system we already successfully use for picking."
John Lewis has implemented the system at its Northampton site and now plans to implement the application across additional sites over the coming months.
"Voiteq has given us a cost effective solution, that has been quickly implemented and is allowing our partners to work more easily while helping our business improve its accuracy and productivity, which in turn benefits our store colleagues and our customers," said Armitage.