John Lewis has extended its contract with iForce, the supply chain company that provides online fulfilment services for the retailer. iForce was chosen by the company back in 2002 to support the launch of its online retail store.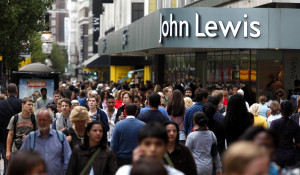 iForce operates its home and click-and-collect delivery from a 238,000 sq ft Redditch site – over the peak trading period of November and December it will boost its 200 warehouse employees to 900.
"For more than 15 years, iForce has played an important role in supporting our multi-channel strategy and helping our business to achieve consistently strong levels of growth," said Dino Rocos, lead director at John Lewis. "During this long and successful partnership, we have benefitted from iForce's software and operational proficiency to deliver a range of benefits to our customers.
"As one of our key online fulfilment partners, we know we can trust iForce to continue to help us deliver higher levels of customer service and further cost efficiencies across the supply chain, something they have achieved for the last 14 years."
Brian Gaunt, CEO of iForce, said: "Maintaining our long term relationship with John Lewis, highly regarded for their customer focus and innovation, requires a similar level of commitment to these principles from their partners. The extension of our relationship demonstrates that we continue to support and meet these challenges through our ability to innovate using the capability of our software and people. We are delighted to be working as a partner to John Lewis through to at least the next decade."