The John Lewis Partnership is launching its own version of Dragon's Den – with a category for smarter supply chain.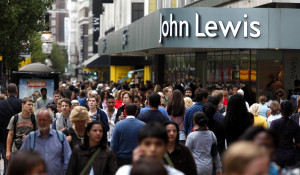 For the fourth year running, the retail partnership is inviting applications for its start-up accelerator programme "JLAB 2017".
This year's 12-week programme sees five to ten winning applicants work across both the John Lewis and Waitrose businesses. The successful start-ups will receive industry knowledge from the partnership, and be able to access capital from the dedicated microfund offered by the John Lewis Partnership and L Marks – each of the teams will be able to apply for funding of up to £100,000 from the total pot of £200,000 in exchange for equity in their company.
The programme is looking for candidates to join categories including smarter supply chain; the partnership wants to hear from start-ups who have innovative ideas, or solutions to disrupt traditional supply chain practices, from last mile deliveries and farm to fork traceability to smart product IDs and Internet of Things.
Paul Coby, chief information officer John Lewis Partnership, said: 'Industries are being disrupted almost overnight and retail technology in particular is evolving at a rapid pace. JLAB enables us to augment our understanding of innovation and partner with these disruptors to offer the next generation of customer experiences. Waitrose involvement in JLAB means we can now provide start-ups with unprecedented access to two of the UK's leading retailers and ensure we add value to these fledgling companies, in the same spirit of cooperation the John Lewis Partnership was founded on.'