Logistics Manager's 3PL conference opens today, bringing together 3PLs and end users to share best ideas and discuss current trends.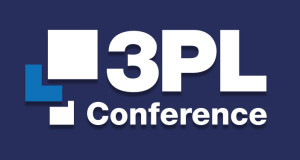 Ricky Wilson, head of operations at M&S.com, will be discussing the retailer's click and collect service at the upcoming 3PL Conference. Wilson will look specifically at the types of delivery services available from the company, and how successful they are. He will also explore the techniques needed to ensure consumers have access to their purchases on time.
Can 3PLs plan demand and inventory better than the customer? That is the question Charles Pryce, head of demand and replenishment planning at Gist, will seek to answer at the upcoming 3PL conference.
Suzuki GB with logistics partner Bespoke Distribution Aviation, fought off strong competition to win the 2015 European Supply Chain Excellence Award in the Automotive, Aerospace and Industrial category.
And Wayne Dye, general manager of Suzuki's Parts and Accessories Division will be explaining the award-winning strategy at this year's 3PL Conference alongside Kevin Turner, Group Managing Director of BDA.
A whole host of other companies will be represented at the conference including: Kuehne + Nagel, UKWA, Slush Puppy, Barclays, Bibby Distribution, arvato, as well as many others.
The event will be taking place at the Forest of Arden Marriot Hotel & Country Club.
For more information visit: