KFC saw its UK system sales fall nine per cent in the first quarter, parent company Yum Brands said in its quarterly results.
The company ran into delivery problems in February after switching its contract for supply and distribution to DHL and QSL. Some of its 900 stores were forced to close while others could only offer a limited menu.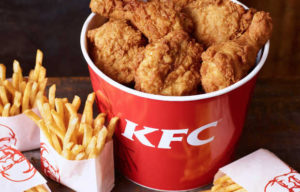 In March, KFC decided to invite its previous supplier, Bidvest Logistics, to take on distribution to 350 restaurants in the north of the UK.
The UK accounts for some six per cent of KFC's global system sales compared to China (27 per cent), the US (18 per cent) and Australia (seven per cent).
Globally, KFC's system sales were up six per cent at $6.3 billion while operating profit was up seven per cent at $221m. Yum Brands other brands include Pizza Hut and Taco Bell.