Leading 3PL Kinaxia Logistics has become the latest sponsor of the Logistics Manager Top 50 Service Providers.
As revealed earlier this month, the Logistics Manager Top 50 Service Providers will launch on 30 November with a week of webinars and analysis that will showcase the fastest-growing 3PLs in the UK.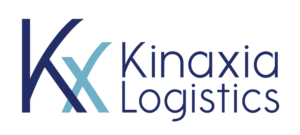 The Logistics Manager Top 50 Service Providers will count down to the reveal of the number one success story in UK logistics and supply chain on Friday 4 December – all through daily webinars.
Every day it will show how service providers in the sector are innovating to help customers grow and be successful.
The Logistics Manager Top 50 Service Providers will also be available as an exclusive supplement to the most influential senior professionals in logistics and supply chain, containing data and case studies behind the fastest-growing 3PLs in the UK.
Kinaxia joins IT distributor and supply chain services supplier Westcoast as sponsor, and there are still opportunities available to be a part of this showcase of success in logistics.
Simon Hobbs, chief executive at Kinaxia, said: "We are thrilled to be sponsors of Logistics Manager Top 50 Service Providers 2020. Kinaxia are a growing "family of families" logistics group and are pleased to be in the Top 50. We felt it was a great space to show colleagues in the logistics industry and beyond our growing UK presence and capabilities; through our family of 13 companies.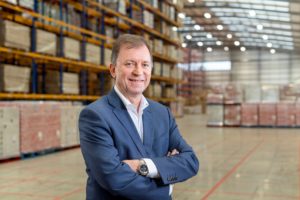 "This is Kinaxia's first sponsorship with Logistics Manager and we look forward to greater engagement with our UK market over coming years and to demonstrate our family values and culture."
Kinaxia Logistics was formed in 2012 by Peter Fields and Graham Norfolk, with the acquisition of Bay Freight. Since then it has acquired a total of thirteen companies, and is looking to continue to increase its UK coverage by making further acquisitions.
The vision of Kinaxia Logistics is to build a flexible and efficient, service-focused, transport and warehousing group through investment in, and partnership with, medium-sized, profitable, growing privately owned companies across the UK.
Across the group, Kinaxia Logistics employs some 1,800 staff, has 2 million sq ft of warehousing space and operates some 920 vehicles. It achieved an annual turnover of approximately £190 million in 2019.
For more details about the Logistics Manager Top 50 Service Providers, including sponsorship opportunities, then please contact: olly.filmer@akabomedia.co.uk