Kirkwood appointed BluJay CEO
Supply chain software and services BluJay Solutions has appointed Andrew Kirkwood as chief executive officer, replacing Doug Braun.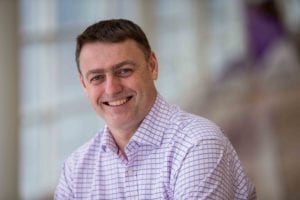 Kirkwood has 25 years of experience in the supply chain and SaaS market and will help drive ever-higher levels of performance and customer satisfaction at BluJay.  Kirkwood previously held the position of senior vice president & general manager, supply chain execution at JDA.
"We know global trade and supply chains are battlegrounds for our customers, which means they are counting on us to help them navigate this increasingly complex world," said Kirkwood. "I will be focused on innovation, customer satisfaction, and creating a great place to work in order to drive strategic value for our customers, employees, and shareholders."