Kuehne+Nagel has secured a lease extension to 2030 with landlord Aberdeen Standard Investments' AIPUT fund (Airport Industrial Property Unit Trust) at its 208,000 sq ft Heathrow South Cargo Centre warehouse at Heathrow Airport.
The lease extension secures the site's pivotal role as a nationally-important facility for the movement and storage of imported/exported pharmaceuticals and other medical products, such as life science-related IT equipment.
Kuehne+Nagel has operated out of the facility since 2014. The facility includes warehouses and offices and is adjacent to the airport's cargo area. Kuehne + Nagel says it offers security certification including TAPA, Regulated
Agent and ETSF to support import, export and general operations. The facility is temperature controlled at 15 – 25 degrees centigrade and a two – eight degrees centigrade area with MHRA and GXP certification and provides capacity for further expansion.
It has a 12m eaves height, a 50kn/sqm floor loading, eight dock and two level access doors as well as 90 car parking spaces.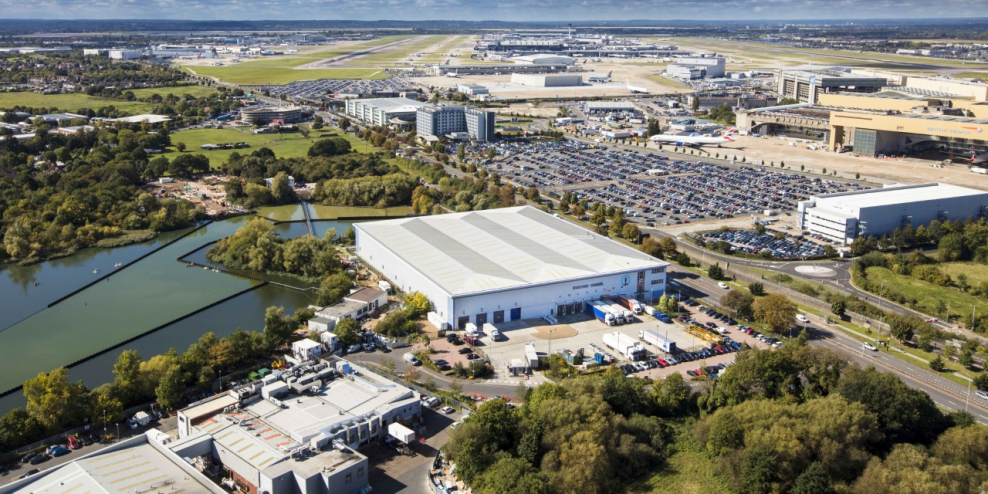 GlaxoSmithKline is the leading customer of the warehouse facility, which represents a significant share of the UK's pharmaceutical imports and exports.
Heathrow Airport is the largest UK import hub for pharmaceuticals and medical products, handling up to 41% by value of the UK's total pharmaceutical imports.
Heathrow has been repurposed in recent weeks to focus mainly on importing essential airfreight products to feed and support the UK's recovery. The gateway airport is currently handling up to 95 dedicated cargo flights each day – 14 times the number in normal times.
Nick Smith, Fund Manager for AIPUT said: "This new agreement with our valued partners Kuehne+Nagel, secures the future of this nationally important air freight facility for years to come, making a major contribution towards ensuring that the UK's vital access to global healthcare supplies is maintained."