Kuehne + Nagel has warned today that it is starting to experience the first impacts on logistics flows as a result of COVID-19.
In an update on its website K+N told customers that "although all of our European sites and offices continue to operate, we expect delays with shipments due to increased health and safety measures at various borders".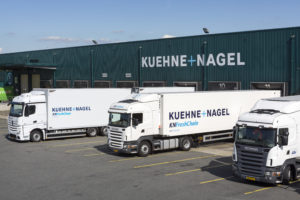 For sea freight customers in Europe it said that suspended services from Asia had caused an equipment imbalance, with high demand for exports from Europe not meeting the supply of import equipment.
For air cargo K+N said that with the majority of carriers closing down their passenger networks, it expected significant capacity constraints. It also warned that with increased congestion at airports and cargo rerouting via European hubs, overall processing time and transit times of shipments would be affected.
For cross-border road transport K+N has warned of serious delays at several European borders due to increased health and safety measures.
It also said that the closure of many companies, and therefore the closure of pick-up- or collection- addresses for its network, is affecting its operations and service.