Global 3PL Kuehne + Nagel has warned that it will face major challenges in the coming months as its performance dropped during the first quarter of 2020.
Globally turnover fell 6.2% year-on-year to CHF 4.9 billion, while EBIT fell 24% to CHF 184 million – a clear reflection of the economic impact of measures to curb the spread of Covid-19.
In March it also sold a major part of its UK contract logistics portfolio to XPO Logistics.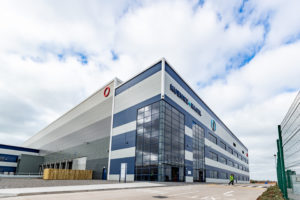 Chief executive Dr. Detlef Trefzger said: "The coronavirus pandemic is an immense global challenge, also for Kuehne + Nagel. Industrial production and trade volumes weakened significantly.
"In this situation, Kuehne + Nagel maintained its operational performance, closely managed a number of specialty businesses and won new customers.
"In the case of basic commodities and pharmaceuticals, transport volumes were maintained at a respectable level.
"Our company will face major challenges in the coming months, but is well positioned in view of its customer proximity, agility and digital offerings."
Air Logistics
K+N said that global airfreight capacity fell by approximately 60% in just a few weeks during the quarter. On the demand side, it said that the lockdowns in China, Europe and America led to a sharp drop in consumption resulting in lower airfreight volumes.
However, it said that charter flights for pharmaceuticals and time-critical transports were in greater demand.
At 372,000 tonnes, airfreight volume in the first quarter was 9% below the same period of the previous year. Turnover fell 6.8% to CHF 1.1 billion while EBIT fell 11.3% to CHF 71 million.
Road Logistics
K+N said that its road logistics business unit had a solid start into the new business year, but from March volumes in Europe  – especially France, the UK and Italy – and North America declined significantly. It said that all sectors were affected, with the exception of e-commerce and pharmaceuticals.
Turnover fell by 4.2% year-on-year to CHF 863 million while EBIT fell to CHF 17 million.
Contract Logistics
In contract logistics, K+N said the supply of automotive production and retail was particularly affected by the impacts of the coronavirus. However, it said that demand for basic goods, pharmaceuticals and e-commerce services increased.
Turnover fell by 6.1% to CHF 1.2 billion compared with the same period of the previous year while EBIT fell 34.6% to CHF 17 million.
Overall it said that during the quarter, 90% of all K+N distribution centres worldwide operated without interruption.