As well as announcing that it has confirmed its participation at the inaugural Final Destination Logistics exhibition, taking place at the Exhibition Centre in Liverpool, 18-19 May 2022, DP World has also revealed it has partnered with Virgin Hyperloop, the Institution of Civil Engineers (ICE) MENA region, Class of Your Own (COYO), Bentley Systems and Cadventure to launch the DEC Future Infrastructure Challenge. The competition has emerged from the development of COYO's 'Design Engineer Construct! Future Infrastructure' programme, designed to inspire the world's future professionals.
Hyperloop is a new mode of transportation designed to eliminate the barriers of distance and time for both people and freight. Traveling at speeds of up to 1,000km/h with zero direct emissions, hyperloop could usher in a new era in sustainable logistics. It's exactly the sort of future technology you can expect to see at Final Destination Logistics, which is essentially Logistics Manager magazine in a live format.
Working closely with partner DP World, Virgin Hyperloop's ambition to revolutionise transport and logistics through cargo and passenger hyperloop-enabled systems is closer than ever.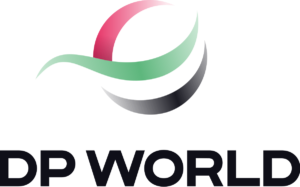 The challenge will put teams of undergraduates in a head-to-head competition to come up with new ideas to develop the UAE's transportation infrastructure of the future.
University teams from across the UAE will conceptualise hyperloop portals, plan optimum routes and design associated infrastructure to connect the ports of Jebel Ali, Dubai and Jeddah, Saudi Arabia.
Abdulla bin Damithan, CEO & Managing Director of DP World UAE Region & Jafza (pictured main), commented, "The global supply chain crisis had made it clear that the time for innovation is now – and these students will be at the forefront, tackling the industry's biggest challenges head-on."
More sustainable solutions are desperately needed for the global logistics industry. We all need goods but not to the detriment of the planet. DP World handled 58.4 million TEU (twenty-foot equivalent units) across its global portfolio of container terminals in the first nine months of 2021, the company announced in October, with gross container volumes increasing by 11.9% year-on-year on a reported basis and up 11.4% on a like-for-like basis. On a Q3 2021 basis, DP World handled 19.8 million TEUs, up 8.1% year-on-year and up 7.9% on a like-for-like basis.
DP World is one of many exhibitors to have confirmed participation in the UK logistics industry's first-ever dedicated event and the supply chain leader will have a significant presence at the show, with one of the largest stands on the floor plan.
"We are proud to welcome DP World on board to Final Destination Logistics," enthused Rahul Nair, Commercial Manager. "DP World understands what we are trying to do with this showcase. This exhibition is about the future of logistics and dedicated to end-to-end supply chain innovations, on land, in the air and at sea. We're looking forward to companies in showcasing their alternative fuel vehicles, drone delivery options, eVTOL, and hyperloop is one of those exciting ideas that seemingly has legs."

Ports, especially the UK's freeports, are an important part of not only the UK economy but the global logistics network. The UK port industry is the second largest in Europe, handling almost 500 million tonnes of freight each year. They make a massive contribution to solving or reducing national transport problems, congestion and environmental damage caused by land modes by using shipping instead.
"Our country has been built on trade and our success has long depended on the goods that travel through our ports, whether in the Thames, Southampton, Felixstowe or indeed Liverpool. Our ports also have a great future in front of them and DP World is at the forefront of this."
Final Destination Logistics takes place on 18-19 May 2022, at the Exhibition Centre in Liverpool. For more information about exhibiting, please contact Rahul Nair by emailing rahul.nair@akabomedia.co.uk or calling +44 208 037 1776