Written by Conor Dowd – Head of Routing Sales UK & Ireland.
Highly competitive markets and sustained pressure on margins has placed an even greater focus on the ability of transport and logistics businesses to further reduce costs and improve service levels.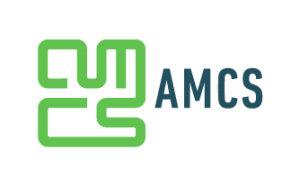 One area in which a significant improvement is still to be found is in the more efficient planning of vehicle routes using route optimisation software. Every extra mile driven or failed journey is money wasted in fuel, wages and maintenance costs, whilst also reducing fleet capacity and its revenue earning potential.
Route optimisation can deliver real financial and environmental benefits with CO2 emissions, mileage and driving time being cut by anything from 5% to 25%. The ability to increase the productivity of the fleet can also help to reduce vehicle numbers. In addition, there are significant back-office benefits to be gained with the potential to reduce route planning time by anywhere from 25-90%. Reductions in the number of failed services also helps to improve service levels and reduce the volume of queries and complaints received.
The latest route optimisation technology enables transport and distribution companies to identify and maintain significant efficiency gains out of their transport activity. Powerful algorithms, which are developed specifically for these types of business have the ability to embrace the complexity of their operations. In addition to planning efficient routes these systems also have the ability to factor in other detail such as site access restrictions, opening hours, vehicle capacity, driver qualifications and much more. Route planning can deliver master route optimisation and daily route planning as well as real time optimisation.
Modern systems can be combined with in-cab or mobile technology such as hand-held devices or tablets. This enables businesses to deliver real-time based optimisation. This ability to optimise routes in real-time is key for businesses with very dynamic order pools and ad hoc orders arising whilst the vehicles are operating. Ultimately businesses are able to produce efficient routes whilst also giving them the ability to be highly responsive to the needs of their customers.
Every business will have its own requirements for a system and there are an increasing number of systems coming on to the market, each with varying degrees of capability and flexibility. Below are some of things you may want to consider when deciding what system will work best for you.
Planning frequency – A good starting point is to consider how regularly an automated planning system needs to recalculate your routes e.g. weekly, daily or in real-time. Some systems specialise in seasonal planning, and others cater to specific industries and their known requirements. It's worthwhile having the details of your schedules to hand, before you speak to suppliers.
Single or multi user system – Do you need the optimisation system to distribute plans live between multi users so different planners can see the same plans and changes in real-time or it is enough that single users only access their own plan? Route optimisation systems are very different in architecture so support different types of strategic, tactical and operational environments.
Batch or incremental planning – Some systems only support stepwise planning where orders are imported in one batch where after the system performs the automatic route optimisation in one go. Other systems operate incrementally where orders, status and live routes are exchanged between systems for continuous planning. Which system type is needed depends on how dynamic your operation is and how fast you must react to customer demands.
Long-term scenario simulations – It's worth thinking whether it would be useful to simulate scenarios and to understand the consequences before making adjustments to your fixed structure such as depot locations and vehicle types. Assessing your long-term resource needs and evaluating the implications of a change enables you to make an informed decision.
Integration with in-cab solutions – Would you also benefit from connecting the route optimisation system with a mobile system for the driver? Applications available for smartphones and tablets are developing rapidly and are integrated to the optimisation system. This means that route lists can be sent directly to the driver where they can inspect order details and report route progress live, back to the planning system. This in return can cater for real-time based re-optimisation of routes.
Geocoding / cleansing data – Understanding where your data is inaccurate can be tricky. It's worth bearing in mind that some route planning solutions offer an alerting function that highlight any inaccurate addresses or enable geocoding during order taking. Assessing customer address data accuracy is vital for a reliable route optimisation system, so it's worth considering the level of data cleansing / geocoding that you require.
Reporting and KPIs – How do you currently share data insights and KPI reporting with key stakeholders? For example, will information need to be shared across your management teams, call centre, operations and logistics managers, planners and drivers? Ensuring that your chosen solution has the right functionality for reporting is important and also helps demonstrate ROI. It's also worth considering how you plan to identify operational trends for the future, predict cost implications, and also identify possible preventative measures.
Ultimately investing in the right route planning system will enable businesses to deliver a significant reduction in fuel, wages and maintenance costs. It also has the potential to generate extra capacity without the need to expand the fleet or to service the same amount of work on fewer vehicles. For more information on the latest solutions tailored for your business visit www.amcsrouting.com.