Levi Strauss wants to cut greenhouse gas emissions in its supply chain by 40 per cent by 2025 as part of a package that includes a 90 per cent GHG reduction in all its owned and operated facilities.
President and chief executive officer Chip Bergh said: "We believe that business has the opportunity and the responsibility to be a force for positive change in the world.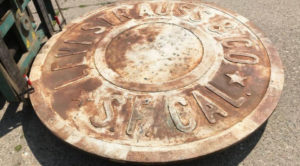 "We are proud to be one of the first companies to set science-based targets for our global supply chain, and we hope to be an inspiration for others to follow."
It said the supply chain target would in large part be achieved by working with key suppliers to expand the International Finance Corporation's Partnership for Cleaner Textiles (IFC PaCT) globally.
The company's plan includes using 100 per cent renewable electricity in its owned facilities. However, it said the most significant climate impact—and the most difficult to tackle—lies within the apparel industry's global supply chain.
"Levi Strauss & Co has set an ambitious science-based target aligned with the Paris Agreement for its operations and value chain, which will help bring energy efficiency and renewable energy to its suppliers in developing markets," said Cynthia Cummis, director of private sector climate mitigation at the World Resources Institute, one of the science based targets initiative partners. "The company's targets represent the kind of forward-thinking innovation that the fashion industry needs, and are a model for business success in a low-carbon world."
* In March 2018, Levi Strauss set out its future-led executive initiative, Project FLX, which is designed to eliminate thousands of chemical formulations from its supply chain.