Hong Kong-based Li & Fung has taken another step in its plan to create the supply chain of the future with the $1.1 billion sale of three product verticals, Furniture, Sweaters and Beauty.
This follows the spin-off of Global Brands in 2014 and the divestment of the Asia Consumer & Healthcare distribution business in 2016.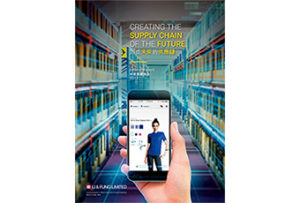 Group chief executive Spencer Fung said: "The strategic divestment of the product verticals allows Li & Fung to focus on its core competencies and further strengthens our capital structure. The US$1.1 billion proceeds will allow us to pay a generous dividend to our shareholders and the remaining US$580 million of cash will give us more financial flexibility as we continue to execute our Three-Year Plan goal of building an end-to-end digital supply chain."
The three businesses are being bought by Hony Capital and the Fung Group.