Lidl UK will be increasing the entry-level wages of all of its employees from £8.45 to £8.75 per hour outside of London and £9.75 to £10.20 within M25 from 1st March 2018. The increase will make it the highest paying supermarket in the UK.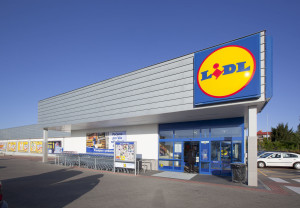 The rise comes after the Living Wage Foundation issued new rates for the cost of living.
"Without our incredibly dedicated workforce we would not be able to positively impact the lives of our customer in the way that we do," said Nan Gibson, Lidl UK HR board director. "I'm incredibly proud, therefore, to once again show our dedication to our team by increasing wages and ensuring that, at the very least, salaries support the cost of living."
Chief executive Christian Härtnagel said: "As the fastest growing supermarket our business is continuing to go from strength to strength, and it's only right that we show our commitment to our colleagues in the same way that they commit to the business and our customers each and every day."
In 2016 Lidl added 2,500 employees to its workforce and continues to employ more people across the UK with every new store it opens. Earlier in the year the supermarket announced an accelerated expansion investment of £1.45bn across two years (2017-2018), which will see a new Lidl store open every week.