Lidl is to open a one million square foot warehouse in Luton to serve stores across Greater London. The warehouse will be the budget supermarket's biggest warehouse to date, at double the size of any of its other warehouses in the UK.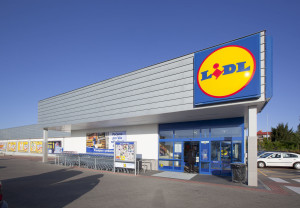 The site is the fourth Lidl DC serving Greater London; it will support warehouses in Belvedere, Northfleet and Enfield.
The supermarket is expanding in the capital; it's set to open five new stores in the next two months in Shepherds Bush, Walthamstow Central, South Ruislip, Hornchurch and Rosehill.
"As more London households choose to shop at Lidl we are committed to the continued investment in our operations and infrastructure to support our growth," says Ingo Fischer, Lidl UK board director for expansion and development.
"With five new stores opening in the next two months alone, and further store expansion and development plans in place for the Greater London area across the new financial year and beyond, this new warehouse is vital in supporting our ambitious expansion plans in and around the M25."