Lidl, which has just set out plans for a one million square foot warehouse in Luton, has now opened a further five stores taking its total in the UK to 700.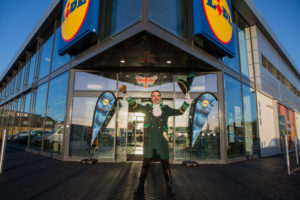 The new stores in Edinburgh, Stockton, Hull, Polegate and Rosehill, form part of an accelerated period of expansion for Lidl, which sees the supermarket set to open up to 19 new stores over an eight week period.
The new Luton regional distribution centre will serve the London area and will be the supermarket's biggest warehouse to date, at double the size of any of its other warehouses in the UK. There are plans for a further five warehouses already in the pipeline.
Lidl plans to invest £1.45bn in the UK in 2017-18, including more than 50 new stores and regeneration of 30 existing stores in 2018.
Ingo Fischer, Lidl UK board director for expansion and development, said: "As the UK's fastest growing supermarket, surpassing 700 stores is yet further proof of our ambitious rate of expansion across Britain."