Budget supermarket retailer Lidl is to open a £70 million, 628,000 sq ft distribution centre at the iPort development in Doncaster. The South Yorkshire based site will be the retailer's 13th UK warehouse, and is part of a six million sq ft Verdion logistics scheme.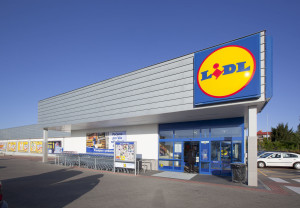 Fellowes, Amazon and CEVA are also part of the iPort scheme.
"With more British customers choosing Lidl as their family supermarket we are laser focused on the sustainable growth of our business," said Adrienne Howells, Lidl UK's head of warehouse expansion. "We are, therefore, thrilled to be in a position to confirm our 13th distribution centre in Great Britain, bringing investment to Doncaster, new jobs and additional support to our existing and future stores in the north of England."
Lidl also has warehouses in Northfleet, Enfield, Belvedere, Livingston, Weston-Super-Mare, Lutterworth, Newton Aycliffe, Runcorn, Bridgend and Southampton.