Lidl is to trial the use of "too good to waste" boxes of fruits and vegetables in its stores to reduce wastage and could save of approximately 10,000 tonnes of surplus produce a year if rolled nationwide.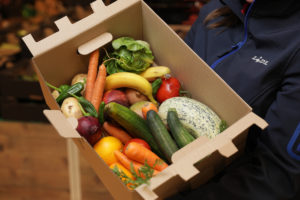 The trial will take place in 122 Lidl stores. Lidl "freshness specialists" will put the boxes together which will hold 5 kilos of produce that is no longer considered at its perfect best but is still good to eat at £1.50 per box.
Lidl is to also introduce additional price reductions on fresh produce that reaches its best before and use by dates.
"Proportionately, we sell the most fruit and veg in the sector, but we know from our data that fresh produce is one of the biggest contributors to food waste in stores, so we're excited by the difference our 'Too Good to Waste' initiative will make," said Lidl chief executive Christian Härtnagel. "Not only will it help customers consider items that they might have previously dismissed, it will also provide an opportunity for them to make further savings."