Lidl UK has begun construction on its new regional distribution centre at Eurocentral, North Lanarkshire. The site is to create an additional 360 jobs when it opens in Winter 2019.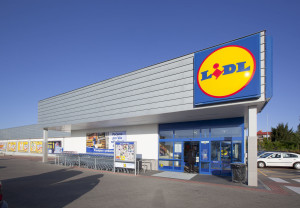 The new development is to replace its current warehouse in Livingston.
The budget supermarket retailer said the build is part of its aim to invest £1.45 billion in the UK between 2017-2018.
"As we continue to invest in our property portfolio and open new stores, it is vital to have the supply chain infrastructure to support this. Our new Distribution Centre is therefore necessary to secure our future growth in Scotland," said Ross Millar, Lidl UK's managing director, Scotland. "It is equally as important to be able to provide new job opportunities for the local economy in addition to the existing jobs we currently have. As such, we're incredibly excited to break ground and start the build.
"We are incredibly proud of the teams here at Lidl that have been working in the background to get our new RDC off the ground, and would like to extend our thanks to all those involved for their hard work and dedication."
The grocer opened its 11th new warehouse in Wednesbury earlier this year, and its due to open its 12th in Exeter later on this year.