Lincolnshire Co-operative Society has closed two food distribution centres in Lincoln. Ambient goods, including tins, packets and bottles, will now be delivered from a depot in Nottinghamshire.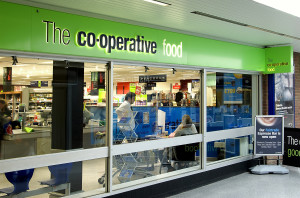 According to the society, the change will "allow it to offer more choice and a wider variety of products to customers and better meet the demands of changing shopping habits."
As well as this, it said that the closures will lead to significant savings, which can be invested in new services, like opening new stores across a wider area.
"Despite the challenging situation, it was to their credit that the team responded with true professionalism. I'd like to thank them all for their efforts over the last few months," said Mark Finn, chief retail officer. "Lots of colleagues took up the training we offered, with over 120 courses completed, and many were successful in obtaining alternative employment from employers who came in to give presentations and talk to the teams about the opportunities in the local area."