E-commerce fulfilment and logistics costs can be up to 400 per cent more per unit than those for traditional brick and mortar models, according to a report from DHL Supply Chain.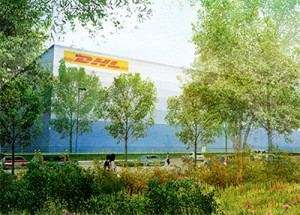 The report, "Omni-channel retail: fulfilling demand profitably", argues that retail growth in the omni-channel era is being hampered by rising customer expectations and legacy supply chains.
It found that some 86 per cent of retailers believe today's supply chains are not up to the challenge of fulfilling omni-channel retail. And it said retailers needed to consider and number of factors to achieve success: a supply chain with omni-channel at its heart should be a priority for retail business strategy, a customised, fully integrated cross-channel inventory allows for back-end optimisation, and for e-commerce and high street stock to be merged and dynamically reallocated on a minute-by-minute basis.
It's not a one-size-fits-all solution; retailers need to take a holistic approach and design their supply chain in line with their overarching strategy to ensure that it sufficiently supports the direction and focus of the business.
"Consumers have come to expect a convenient retail experience in the form of shorter delivery times, free deliveries and returns, and full online inventory in stores as a matter of course, but within traditional supply chain frameworks, this can be extremely expensive to deliver," said Jonathan Pilbro, DHL's VP of business development.
"However it is possible to meet customer expectations while achieving profit targets. Retailers need to reconfigure their supply chains according to the new demands being placed on them."