ERP should help a business streamline its processes and manage their supply chains more efficiently. But more data is being generated than ever before, and with artificial intelligence and mobile data changing the way businesses interact with their ERP there is a real danger of data paralysis. Michelle Mooney examines how the next wave of ERP is changing the supply chain. 
Big data has the ability to completely change the face of ERP, however, businesses could suffer from "too much" data, and not enough intelligence.  
Those that place too much emphasis on numbers and KPIs can often lose sight of its true value, says Alistair Laycock, custom solutions director at Haulmont Technologies: "Staff with little real-world experience can identify benefits that are logical according to the numbers on a spreadsheet but impractical or impossible in the real world.  
"It is vital to filter the insight from data through the prism of operations staff with years of experience – conclusions must be validated in terms of objectives and outcomes, sense-checked against experience and common sense."  
 It's an outlook that Simon Carpenter, head of UK centres of expertise at  SAP, concurs with: "As the world digitises and business models change, ERP systems will have to contend with more data, much higher process velocities and the need to support business agility. At the same time, they remain fundamental to an organisation's ability to deliver the type of experiences its customers expect. To do all this, ERP systems will both consume and generate Big Data."   
In the continuously changing world of data – where it grows non-stop – ERP systems need to be able to handle the new demands. Simon Geale, senior vice-president, client solutions at Proxima, notes that "advances in computer power or interconnectivity of devices" are what is driving Big Data, and that the "net outcome is that nearly everything asks for, collects or produces data in some form."  
New data, new demands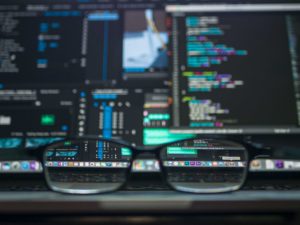 Therefore, says Geale, the challenge for the organisation is to structure the data, analyse, interpret and uncover what is actually useful to their business.  
"If the data doesn't give you any ability to act or make decisions, then it's just data," he says. "If data presents a story to you or paints a picture, then you have information. If that information tells you something that you didn't know then you have insight."  
It is about processing that data in an intelligent way, so that it isn't just data, and actually provides a business insight. Geale says: "There is a real danger of data paralysis, i.e. collecting vast amounts of data but not investing in the new types of tools or capabilities required to optimise its use." 
Dominic Regan, senior director for value chain execution at Oracle, says: "Traditionally, the ERP system was seen as a back-office tool that only saw the limelight when something went wrong – but that is all changing. Now, it is seen as the engine room of an organisation. Businesses are recognising the true value of their ERP system, which can act as a funnel for big data, inspire out-of-the-box thinking and deliver results across the organisation.  
"For supply chain management, an effective ERP system can be a lifeline," Regan adds. "Connecting the data within supply chain management (SCM) and ERP systems shouldn't be a burden. It can actually bring an end to stretched delivery times, delayed orders, and misplaced shipments – all of which are caused by a lack of visibility and performance analytics.  
"Not only can this clever use of connected data relieve many of the everyday stresses of supply chain management, but by supporting both business growth and operational excellence, integrated ERP and SCM can also help businesses increase loyalty, profitability and service levels," he says. 
Typically, says Jon Roberts, senior sales manager at OrderWise, ERP customers want to increase efficiencies, have better control over their performance, stock and inventory, reduce costs, increase profits and determine whether their supply can keep up with demand.  
Choosing the right ERP system in the first instance is critical, says Roberts, as it can pose the biggest challenge before a business has even got started. "When a person is tasked with finding an ERP solution for their company, their natural instinct is to choose a solution that they've either heard of before or they know is used by a reputable brand," he says. 
"However, this can sometimes leave them with expensive software that isn't entirely suited to the needs of their business. What's worse, businesses often make do with their solution and work around it to get the information they need, rather than have the ERP solution work for them, creating a difficult predicament." 
The AI treasure trove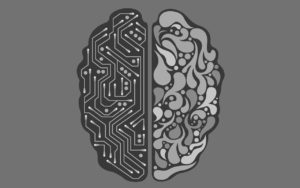 It is now artificial intelligence (AI) that is challenging the notion that businesses could suffer from "too much" data, and not enough intelligence – and 2020 might just be the year that AI changes the supply chain.  
SAP's Carpenter explains: "Various flavours of AI – especially machine-learning (but also natural language processing and deep learning) have been technically feasible and increasingly economically viable for a few years. Early adopters are already reaping the benefits – not least of which is the learning curve effect. The conditions are right for 2020 to be the tipping point for adoption at scale – ERP systems already contain a treasure trove of unexploited data."  
Proxima's Geale adds: "It would be a disservice to many to suggest that AI is not already driving vast change across supply chain and ERP.  If you think about AI itself, it is normally used to sit over defined processes or calculations or solve specific problems that it has been taught. It can work far quicker than a human and, provided the parameters are right, with lower failure rates. In simple terms, where robotics tend to carry out the process, AI takes the decisions and, or does the calculations and interactions. This translates well to supply chain and ERP in particular, but first an organisation either needs to identify or define where it can be used and help it to learn."  
Geale explains how AI has played an important role in the commerce and retail sectors in particular: "Some, if the most prominent examples of AI in the supply chain are in the comms and high tech industries as well as retail supply chain where early adopters have had to invest heavily in software and capabilities to reap the benefits as they are in most cases leading the market."  
Some of the benefits of AI and machine learning include productivity and efficiency wins, as Carpenter explains how SAP's customers can benefit from its systems: "At SAP, customers already using machine-learning based applications are reporting substantial gains in productivity and efficiency due to higher automation levels. For example, one company reported invoice/payment automatic matching rates improving from 70% to over 90% while another enjoyed automation rate improvement from 90% to 97% using machine learning with SAP. 
Another area where AI is making a difference is in how users interact with their ERP systems using Natural Language Processing (NLP) based 'bots. SAP users can now talk to their SAP Digital Core system in natural language using a digital assistant called SAP CoPilot – making for what SAP describe as "a more enjoyable work experience and improved productivity". 
Richard Jones, chief technology officer at Linkfresh, which provides ERP systems to the food sector, says: "The real challenge is understanding how an AI model made a decision. This is particularly important in the food sector where the supply of an incorrect product could result in a food scare or worse still, a fatality. Simply saying it was AI that made a decision, isn't acceptable. AI has to be understandable and repeatable. This is the whole sector known as predictive AI which is where I believe It will play an important role in this decade."  
Two-tier too many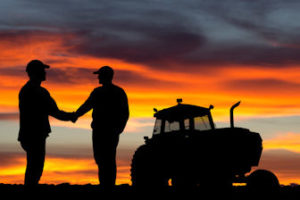 Some businesses run a two-tier ERP, by using a tier-one model for normal processes, as well as financial aspects, and a two-tier model for managing smaller, more specific aspects of the business to address individual needs. Geale explains that a two-tier system can be a good fit for certain companies.  
He says: "Two tier ERP is not uncommon and can be a good choice of strategy for some firms. Two tier "by design" may enable a firm to have a core platform and plug in more niche and agile solutions which better suit the specific needs of different parts of a business."  
Geale adds that it is important not to lose sight of the core functionality of an ERP as it is a business platform, so if one system cannot suit all business units and actually causes inefficiencies, then two tier might be a good option. 
"This is why businesses need to think carefully about what ERP model will work best for them, to increase productivity, and avoid losses," he says. "There are other instances where organisations run multiple systems but not 'by design'. A good example of this might be post acquisition (something that is often true for large international corporates). In this case, the multiple ERP architecture will, on paper, offer opportunities to simplify processes, pool data or consolidate people, however making the change can have enormous organisational, cost and change implications." 
Jones at LinkFresh adds that modern ERP systems are easier to modify: "We come across a lot of ERP's where people have bolted on other solutions. Modern ERPs are increasingly easier to expand and modularise. An AppStore type model where elements of an ERP can be easily extended, i.e. adding a payroll or warehouse module. Having an App Eco-System around ERP will level the playing field while acting as a standard way to discover the best in breed solutions to take and ERP into the desired direction of an organisation." 
Mobile and competitive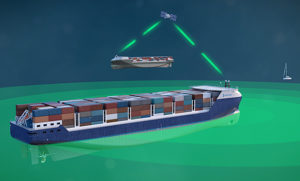 Aside from AI, can mobile ERP be a gamechanger too? Roberts at OrderWise says it can make a company stand out among the crowd. "Mobile ERP is certainly realistic to keep your business ahead of the game. What if you were at a trade show, met a potential lead and didn't have your exceptional business performance at your fingertips? Not having this information readily available could lead to missed opportunities and push them straight to competitors.  Take OrderWise for example – businesses are able to raise orders, amend customer details, integrate with Google Maps for client visits, scan barcodes using their mobile camera and stay connected with their business intelligence while out and about. This gives a business representative everything they need to save the day, no matter where they are." 
Jones says that mobile ERP has been with us for some time and LinkFresh has 75% of its workforce using elements of its ERP on mobile devices: "However, attempting to implement an entire ERP system on mobile may not be possible just yet: "That the goal is to surface not the whole ERP mobile. Making a whole ERP available on a phone or tablet device is a big ask and I would argue, a less great experience than using a laptop or desktop machine. However providing warehouse operations, timesheets, phone lists, HR, and leave [planning], mobile makes lots of sense and can be a vital element of a modern employees interaction with an ERP." 
Proxima's Geale agrees that an ERP system on a mobile device can greatly impact the efficiency of a business and believes that mobile ERP is more than realistic in 2020 as "it can make an enormous difference to a business's performance".  
"An easy way to think about the benefits of mobile ERP is to consider the difference that mobile telephony has made over the last decade. Consider all the things that a smartphone now enables the user to do at home, at work or on the move. The infrastructure has enabled all kinds of hardware and applications to be developed with mobility in mind that have made us smarter, faster and put all kinds of information and connectivity at our fingertips."  
However, implementing an ERP on a mobile device could come with setbacks, and a fully expansive system may not be possible just yet. Geale adds: "As with telephony there are a lot of players involved in taking the full end to end ERP experience mobile and optimising it with the other connecting applications and infrastructure that we use day in day out. Like most things digital at the moment there are also lots of false promises, lots of vendors offer "mobility or cloud ERP" but in reality they are just vendor hosted solutions and do not offer a full suite of solutions and applications designed with mobility in mind.  
"Mobile ERP won't happen overnight, but it is realistic to plan it out and start taking the first steps." So perhaps 2020 will not be the year of mobile ERP systems, but as data and intelligent systems continue to grow, ERP systems on mobile devices are a very near future possibility. 
Haulmont's Laycock explains how cloud computing has changed the face of ERP systems, and how their utilisation will impact businesses in the future. He notes that: "Cloud infrastructure has removed a massive barrier to entry for businesses considering ERP modernisation by removing huge upfront infrastructure costs and the challenge of building or hiring expertise to manage it. The cloud also helps to de-risk and streamline the installation of updates and deployment of new functionality.  
"Finally, it also makes custom-built ERP systems affordable for SMEs and the mid-market, driving innovation by enabling smaller, more diverse suppliers to bring new technology to the customer for a monthly fee rather than being restricted to only choosing from a handful of well established, but inflexible large providers," he adds.  
This article originally appeared in Logistics Manager March 2020.
Click here to subscribe to the print edition of Logistics Manager