Extended supply chains have huge benefits for businesses and for the consumer, but currently face pressures from Covid-19, global trade wars and sustainability concerns. But is a global recession the right time to future-proof supply chains?  Christopher Walton investigates.
Extended supply chains, predominantly a supply chain with multiple tiers of suppliers and/ or multiple geographies, offer major advantages. They decrease costs, increase flexibility and offer improved access to emerging markets, and in a world where Covid-19, protectionist trade wars and environmental sustainability offer a variety of existential threats it can be hard to remember this.
Indeed, Alex MacPherson – director of solution consultancy and account management at Manhattan Associates, says of such benefits: "Decreased costs can be achieved through cheaper suppliers and larger, more cost-effective labour pools to choose from.
"Increased flexibility is achieved as a result of the larger volume, type and variety of products that can be added to the business and quicker lead times for manufacturing, which otherwise can be difficult to fulfil. Sourcing from Asian markets rather than the UK and/ or Europe, for example, provides almost a limitless capacity for a retailer, and the reduced procurement costs far outweigh the extended transportation delivery times and costs."
Additionally, says MacPherson, there is a real opportunity for businesses to use their extended supply chains intelligently to access other benefits such as shipping directly to specific global markets. For businesses with a global footprint, he says, an extended supply chain means they can bypass longer lead times by shipping straight from one market to another, rather than first sending stock back to a warehouse in the UK or Europe.
"Not only does this save costs, but it also has the ability to dramatically reduce an organisation's global footprint," he says. "This flexibility is also advantageous for seasonal retailers who may be looking for alternatives to holding stock in expensive UK warehouses. By capitalising on cheaper warehousing costs in other markets, retailers can hold seasonal inventory until it is absolutely necessary to bring it to the target market."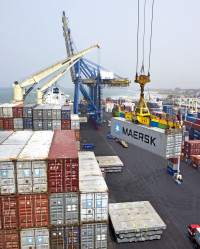 Yet there are multiple threats to this continued success, explains Ian Keilty, chief operating officer at Wincanton. Covid-19 will inevitably have the largest short-term impact, he says, whether by creating gaps in the labour force or obstructing key ingredients and components for production.
"Even though we have seen some Covid-19 related examples of protectionism recently, in the medium term, global trading disputes and Brexit are likely to weigh heavily on supply chains. However, in the long-term I believe sustainability will be the biggest issue faced by companies and the world as a whole. It presents an opportunity for new solutions, and it does seem likely that more thoughtful production and local sourcing will be part of the answer."
"I suspect we will see a step back," says Emile Naus, partner at management consultancy BearingPoint of the future of extended supply chains, pointing to potential restrictions on costs, cost-based protectionism and a better reflection of risk. "I don't think it will completely change what we have got to do, but it will affect the future," he says.
"People will start to take a much more measured look as to what an extended supply chain actually is. I think there are some elements that are quite invisible, and it will take some understanding of what the end-to-end supply chain actually is. Given the financial cost and the investment and the lead time, the environmental impact and the risk, it is actually quite a good move."
Appetite for risk
The Covid-19 pandemic, and its subsequent economic impact, has demonstrated is the need for a complete rethink of supply chain strategy, argues Eric Carter, solutions architect at Indigo Software.
"In the early days, it showed us the massive risks of over exposure to one region, regardless of how cheaply goods could be sourced there. Now, it has shone a light on the other aspects that long term manufacturing outsourcing and our previously insatiable demand for consumer goods has brought about. Hopefully consumers will become more cautious and far more considered with their purchases."
Carter asks whether after UK and EU governments have eased its lockdown processes, will people be reluctant to spend cash because who knows what is around the corner? "Inevitably there will be some protectionism now – people in every country will have been through a lot by the time we get back to any semblance of normality and seen their local businesses hanging by a shoestring.
"If there was a growing appetite before Covid-19 for buying local and focusing on ethics and sustainability, that will grow to new proportions now.  People will rethink not only who they buy from, but what they buy – and if they can support the UK economy they will. It's a trigger for us to really kickstart high tech manufacturing for key sectors and reduce the reliance on overseas suppliers wherever possible," he says. "Technology will play a key role, because it will provide the visibility needed to improve competitive position and the flexibility to source more ethically."
As economies exit lockdown, the lasting impact of Covid-19 could see businesses bring their supply chains close, to minimise future risk. Richard Seel, MD, delaware North America, says that while sourcing decisions have often been based on price and the location of raw materials, risk of supply and detailed end-to-end insights is likely to be seen as a more critical driver for sourcing going forward. He says that in the longer-term, once the macro environment is understood, political and legislative changes also have the potential to drive the onshoring of manufacturing .
Bringing supply chains closer to home, however, will require a number of different suppliers to move, he says: "Areas of the extended supply chain can still end up in the same location when immediate tier 1 and 2 suppliers, and others further down the chain, are sourcing from a common supplier who is not local. This has the potential to increase."
The source of raw materials will also need to be considered, says Seel. In some cases, he argues, this is close to the manufacturer and it wouldn't be cost effective to manufacture those products onshore. Suppliers of the raw materials may be supplying many different customers, he says, and it therefore wouldn't be cost effective to move to a near shore location.
"The impact of this will require a change in the overall business strategy of the company which could involve redesigning the entire supply chain and not just replicating the same supply chain onshore. But it is true that bringing manufacturing onshore and shortening the supply chain will provide the opportunity for organisations to be more agile in their manufacturing process. Organisations can become more reactive to customer needs and create more customised products."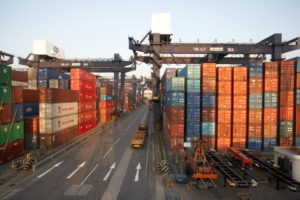 To that end Mike Bristow, MD, manufacturing logistics at DHL Supply Chain, says a shortening of the supply chain with regional strategies – while remaining global – will be key.
"Assessing supplier risk through enhanced visibility and integration and redesigning the end-to-end supply chain will be essential to boosting the global economy and remaining competitive in this fast-changing environment," he says.
"When it comes to exiting the lockdown, the tactical need to mobilise and coordinate supplier inbound ahead of start-up post lockdown is essential. In addition, repositioning assets such as vessels, trucks, equipment and people is key in the short term. Likewise, adapting production planning to logistics and plant safety constraints is also essential. Extended supply chains mean this could take time to adjust but the organisations who are able to achieve this will be in a much stronger position to secure their longer-term success."
Wincanton's Keilty, says that if visibility is not the whole solution, it's certainly half the battle in getting supply chains more future-proofed. If you have visibility, appropriate metrics and a system that supports those, then you'll make good decisions, both on a macro and a micro level, he says.
"This could range from anything such as 'do I need to order more' to 'do I need to change my supply chain because it's fundamentally unreliable or fragile'. Technology is increasingly improving in this area as the 'Internet of Things' and 5G start to become more present in our supply chains. We can already track containers and road-going freight, more or less to the minute and the metre – as well as the condition of that freight in terms of freshness and ripeness of produce – and provide that information in our digital supply chain visibility tools. Data is going to get better. It's going to multiply. This will drive better decision making."
Predictability and visibility
What people are lacking at the moment is visibility, says Peter van Merode, vice-president, industrial strategy at BlueYonder: "The most important thing is all this data helps to make things predictable, but how do you predict a thing like Covid-19! But predictability and flexibility of response is something that will be key."
Sainsbury's is working with Blue Yonder (formerly JDA Software) on building an artificial intelligence-based demand forecasting and replenishment software platform that covers its end-to-end supply chain. It already has a deal with Blue Yonder to provide software platforms for its supply chain functions but the new deal adds not just AI, but space management, macro space planning, range management, warehouse management and labour management capabilities.
The two parties will work together via the in-house function– Sainsbury's Tech – to create what it describes as an 'autonomous self-learning supply chain platform with advanced machine learning capabilities'.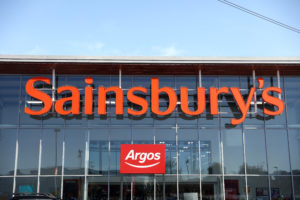 John Elliott, chief technology officer, retail, at Sainsbury's, said: "Having a predictive, autonomous and adaptive supply chain powered by world class technology products and Sainsbury's Tech engineering means we can show up for our customers whenever and however they shop with us."
In many cases technology is future-proofing supply chains by enabling companies to adapt more readily and efficiently to change, scale for growth and better serve customers.
Manhattan's MacPherson says: "By encouraging greater communication at key points along the supply chain and documenting interactions through portals to create a point of reference, all parties can achieve greater levels visibility. Not only does this create great better relationships between all parties, but it also enables situations to be predicted and risks to be mitigated before it's too late.
"By using technology to create complete visibility from end-to-end in the supply chain, all parties can reduce risk, protect the customer experience paradigm and effectively future-proof operations."
Christine Barnhart, director, go-to-market strategy and execution for Infor Nexus, says that extended supply chains are now more open to the adoption of technology that they ever were before, as Covid-19 has emphasised the need to solve problems with the right tools.
"It is industry specific," she says of such adoption. "In industries that have positive impact and had to step their business up, they are really accelerating their thirst and appetite to get digitally connected supply chain tools advanced and implemented. When you look at pharmaceutical, food and beverage, CPG (consumer packaged goods), healthcare… all of those industries that we were working with prior to this, said no more long negotiations. You are going to see them move very quickly to embrace these new technologies."
However, Barnhart says that some mature industries are having to take a step back. She says they are having to look at optimising the warehouses they have today and optimise the inventory they have sitting there until demand resurfaces, so they are being more selective from an investment strategy point compared to other industries.
"Supply chains that were already embracing technology will fare better than those using Exel-based systems. You need real-time data and real-time activity. Even a day of reaction can be the difference between your business being successful and one we may not see in six months," she says. Yet this change is not dependent on the size of the business, it is more "attitude dependent".
Inertia is the enemy
"Is it a company that embraces change and has a broader appetite for risk, and a lot of SMEs do… you will see them willing to accelerate investment strategies and how they operate their business. There are a lot of companies learning a hard lesson," says Barnhart. "If you have cash and you can make investments then you are going to end up in a better place rather than sitting back and wait to see what happens. Inertia in this realm is the enemy."
Barnhart says that Infor is seeing that the metrics within supply chain have not really changed. Supply chains are trying to do things at a minimal cost and through efficiently utilising working capital. What has changed, she says, is that the environment to be successful means you have to be rapid, have agility, have resiliency, and have velocity: "You have to turn on a dime and be adaptive to what is going on around you. You also have to be elastic enough and mineable enough in your mind as to how to solve the problems and overcome it.
"I've worked as a supply chain practitioner and I think it is risk that holds people back. It is our job to understand that risk exists regardless of what you do. Making a data-based decision is the best thing you can do. You cannot let your fears overwhelm you. You have to be experimenting, and failure is okay, just do it very quickly. You have to be willing to look at the environment and embrace change."
From a legal perspective change induces risk, and Will Robertson, partner at international law firm Osborne Clarke, says that many contractual lessons are being learnt by supply chain practitioners in lockdown.
"A broad theme as a result of Covid-19 is that there has not been enough maturity of contracting throughout extended supply chains," explains Robertson. "That is not about wrapping everyone up in harsh legal terms, but it is about the whole supply chain understanding the role they play from a product perspective to a legal perspective. It is also about sensibly apportioning risk throughout the supply chain for when things go wrong. It is not just about the top customer having a big whip to crack, but more of a garment that cannot be made… but a contract with a supplier might not be much use in the face of a global pandemic."
Robertson says that it still fascinates him as to how shallow the whole visibility is in some supply chains. Pre-Covid, he says, the sector was getting to a place where sustainability was more of a theme and he was seeing, "finally", what he describes as a contractual sensibleness in how the legal piece is put across supply chains. "I would hope that having that relationship and understanding across a supply chain actually prevails. It is how everyone works together that will define the winners and losers of Covid-19," he says.
"The legal bit is always a little bit peppered for supply chains and can vastly vary, but our laws are starting to realise that a company needs to have ownership of a product that is being developed for it. You cannot do a superficial glance. If there is child labour three-rungs away from you then you need to be doing something about it. I would have said in February that it was an area that needed some work, but now with Covid-19 I feel that is starting to happen.
"The optimist in me says that will now be accelerated and will be to the benefit of extended supply chains, and it will keep that international thing going. The pessimist in me will say we are going to close our borders and do things more locally, but with a recession that will be seen as something that is nice to have but will cost a lot of money. Covid-19 will continue that development to more balanced supply chains."

There's still time! Entries for the 24th Supply Chain Excellence Awards, close on 31 July. So don't delay. Contact [email protected] for more details now.