With the UK government setting a target to reduce tailpipe greenhouse gas (GHG) emissions by 15% by 2025, and to bring all GHG emissions to net zero by 2050, logistics operations are seriously considering alternative fuels to diesel. John Thornton investigates…
From compressed and liquified natural gasses to organic biofuels, hydrogen and electricity, there are currently several options on the table for operators. However, according to Rebecca Kite, environmental policy manager at the Freight Transport Association (FTA), each are at different stages of development and, depending on the vehicle type and its operational profile, some are more suitable and viable than others.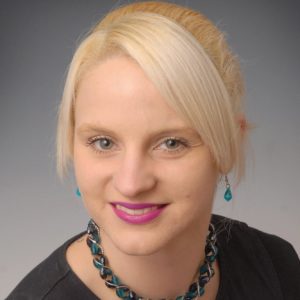 "There's no one-size-fits-all solution," says Kite. "Electric vehicles emit 50% less GHGs than diesel, and as such, will be the fuel of choice for vans and light commercial vehicles in the foreseeable future. We did look at hydrogen as a possible alternative but discovered that its carbon footprint associated to its production.
"Electrically powered HGVs are slowly coming onto the market, but this option for operators is still in its infancy. As such, many hauliers are looking toward alternative gasses to fuel their fleets in a more sustainable way."
Hermes is one such example. In January, the parcel delivery company received a second order of compressed natural gas (CNG) vehicles from Cartwright Fleet Services (CFS). The addition of 48 Iveco Stralis NP 4x2s means Hermes is now running one of the largest fleets of CNG vehicles in the UK, having taken delivery of 30 similar units last year.
Hermes claims to have made significant savings during the trial on running costs when compared with a diesel equivalent, though hasn't specified by how much. However, it did confirm a reduction in tailgate emissions, including nitrous oxides, by some 200,000 kPas (kilopascals).
Elsewhere, John Lewis Partnership (JLP) has committed to making its transport fleet zero carbon by 2045. With transport emissions reportedly currently contributing to over 40% of JLP's overall carbon footprint ­– and HGV emissions accounting for over two-thirds of its transport emissions ­­­­– the retailer will switch more than 500 of its heavy trucks used for store deliveries to biomethane versions by 2028.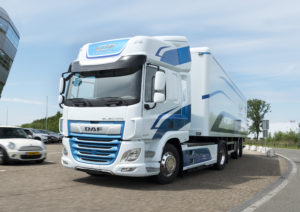 Last year Ocado opened its first natural gas refuelling stations at its Hatfield distribution centre, as part of a £3 million initiative to reduce the CO2 emissions of its fleet by 29% annually. According to the online supermarket, the environmental benefits of switching to biomethane include 99% fewer particulate emissions and 70% less nitrogen oxide than the latest diesel standard.
Money matters
While the environmental benefits of alternative fuels are clear, is there a business case for making the switch? Adam Purshall, head of fleet and procurement at Bibby Distribution, which recently upgraded its 500-strong fleet of DAF, MAN, Mercedes-Benz and Renault trucks to Euro-6, believes there is, though not for all.
"Historically, there hasn't been [a business case]," he says. "Obviously, the upfront investment is more expensive, but this requires a longer-term view. Within the right operation, it does stack up commercially, but it has to fit in within the operational constraints of the business. And this is the big hurdle that we have to overcome still."
Lawrence Todd, director of CFS, concurs: "It makes sense on a contract hire basis where you have live costs over a fixed period of time. However, there's not a business case if you operate the truck for a year and then move it on because the capital cost is much higher.
"The challenge is in moving from a proven product such as diesel to an alternative fuel and taking comfort from the fact that it's not going adversely affect your operation, especially with margins being as tight as they are."
Maintain the status quo?
John Comer, head of product management for Volvo Trucks UK & Ireland, believes a lack of incentives and subsidies is contributing to slow adoption.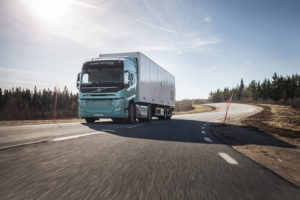 While he says "there's a definite buzz around LNG" – which Comer attributes to the UK government's decision in 2018 to extend the duty on diesel and alternative fuels from 2024 to 2032 – the same can't be said for other alternatives, such as HVO [hydrotreated vegetable oil].
"HVO is a fantastic fuel if you can get it. All our trucks can use it, but the issue is the additional cost," says Comer. "If your transport operation is running between 3% and 4%, do you want to buy an HVO truck that's marginally more expensive in relation to the price of diesel?"
Phil Moon, marketing manager at DAF, says: "We have a handful of operators who are using HVO at the moment. And there would be more, I'm sure, but the challenge right now is that the government doesn't recognise the obvious benefits of the fuel, which means there's no duty differential or reduction.
"And because supply is little bit constrained, and because of the production process makes HVO 5% to 10% more expensive than conventional diesel, the hard commercial reality is that only a select few operators in our sector are able to use HVO."
Another major challenge that continues to hinder adoption is a lack of infrastructure.
"More should be done to encourage hauliers to invest in gas-vehicle, low-emission technology, says Mark Gilks, alternative transport fuels specialist at Calor. "Gas-based fuels have a critical role to play here. LPG, BioLPG and LNG or CNG are already a proven solution, enabling fleet managers to markedly improve emissions from the vehicles, with a fast return on investment.
"This includes substantial reductions in dangerous particulates such as NOx and SOx. However, for this to work without hauliers compromising operational efficiency, government must do more to develop a nationwide refuelling network."
FTA's Kite agrees. "While biomethane has provided a workable solution for some companies, it has involved a substantial amount of investment in vehicles and in their own refuelling infrastructure, so this may not be feasible for smaller operators with more limited resources."
This article originally appeared in Logistics Manager February 2020.
Click here to subscribe to the print edition of Logistics Manager