Developers and investors are looking further east as pressure on land supply continues, but does it matter? Liza Helps reports.
Take up of warehouse space in 2019 surpassed 5 million sq ft in the region, and almost 50% of the figure was Grade A space and there seems to be no let-up in terms of demand.
John Bell, managing partner at Glenny, says: "Our research indicates that the depth of demand for industrial floor space is stronger than it has ever been, with a record number of occupier requirements registered over the past six months especially in the multi-unit mid box sector where despite the uncertain economic and political backdrop [in 2019], the number of applicant enquiries registered on our system increased by 12%."
The latest Glenny research taking in the first three quarters of 2019, showed that the availability rate across the region was below 3% (representing 8 million sq ft of floor space) and the demand for space close to a record high at just under 15 million sq ft.
"Indeed, such is demand that even schemes that have yet to be built already have strong interest," says Ivan Scott, divisional partner at Glenny. "We are marketing Panattoni and Savills IM's 115,000 sq ft speculative warehouse on Belvedere Wharf and we already have interest in it and we have yet to put a spade in the ground."
Chris Knight, partner at Cushman & Wakefield, is not surprised: "There is a lot more demand now than there was last year."
Not much stock
Notable deals in the region have included logistics group Tigers taking an 88,000 sq ft warehouse known as Thurrock 88, Babcock Critical Services' acquisition of the new 57,520 sq ft unit at SEGRO Park, Rainham and Made.com taking 165,000 sq ft at London Gateway.
Knight says: "There is not an oversupply of space immediately available right now." Akhtar Alibhai, director of industrial and logistics at Colliers agrees: "There just isn't that much stock."
In fact, William Merrett, senior associate director at BNP Real Estate, takes it further: "Supply remains tight in the east London market, particularly for modern buildings with good specification."
Examples of immediately available space include M&G's Orbital 49 scheme in Littlebrook, Dartford totalling 48,929 sq ft. The property has 10m eaves as well as two dock and three level access doors. It has a 57.5m deep secure service yard as well as 11 HGV and 42 car parking spaces. It is being marketed by Glenny and Colliers who are quoting £11.50 per sq ft.
There is also GT110 in Thurrock totalling 110,771 sq ft with a clear eaves height of 10.5m, 11 dock and 2 level access doors and a 40m deep yard to the side elevation of the warehouse. Internally the unit has an FM2 floor level with a loading capacity of 50 kN/sq m. It has a quoting rent of £10.50 per sq ft. Letting agents are DTRE and Savills.
Then there is a 70,588 sq ft unit at SEGRO Park Rainham scheme available through joint letting agents Glenny, Knight Frank and LSH.
Big units, big decisions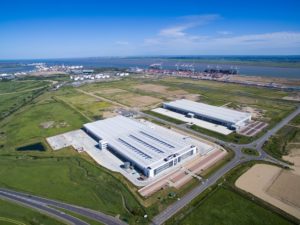 The largest unit immediately available is Logic233@Dagenham, through DTRE, JLL and Savills. The property had been let to Eddie Stobart but the logistics company has decided to sub-let the property until such a time as it needs it.
Totalling 232,965 sq ft, the warehouse space benefits from Grade A specification and unrestricted B8 use, with 12m eaves, existing capacity for 6,840 pallets and a total potential racking capacity of 24,300-32,400 pallets.
In addition to the fully refurbished office space, the site has a 50m-yard depth, 20 dock levellers, 3 level access doors and 49 5GV/trailer parking spaces, with 144 car parking spaces.
James Watson, development director at Panattoni, notes: "Given the decrease in supply and the accompanying increase in the price of land for industrial space [anywhere from £3.5 million an acre closer to the centre of London to £1.2 million an acre for sites near the M25 itself], occupiers are becoming more migratory."
Knight says: "There is already evidence that occupiers are being more footloose having to consider locations they would not have in the past."
It is rumoured that a logistics company has secured a 150,000 sq ft pre-let on Goodman's London Medway Park scheme in Kingsnorth, Kent, to serve customers in the capital.
This follows the premise that there is more of a focus from occupiers about whether they really need to be close to the centre of the capital or whether they need to be in areas where they can access and service customers within the capital.
Access is key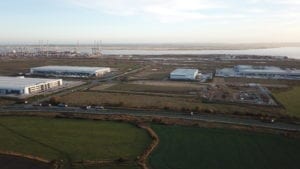 Indeed, Josh Pater partner at Gerald Eve, notes: "We are seeing both an occupier and developer ripple on an availability and value basis from within the M25 to various locations outside and that will only become more prevalent as time goes on."
John Allan, director at Avison Young, adds: "There is much more activity outside the M25. Towns such as Harlow, which previously were self-contained and self-sustaining, are now identified as being at a discount to more central locations particularly for e-commerce and fulfilment. However, access is key."
Basildon is another hotspot. Watson says: "Basildon is synonymous with manufacturing, whether it's for Gordons Gin or PG Tips, so there is obviously big industry in Basildon, but there are no developers who are supplying buildings that are big enough for those industries to use. We [Panattoni] saw the opportunity and speculatively built the largest warehouse in Basildon for the last 10 years. South-east London occupiers are clearly looking for a home and Basildon could be that home."
The developer speculatively built Basildon117, a 117,000 sq ft warehouse that offers 12.5-eaves, 10 dock and two-level access doors, parking for 92 cars, 23 HGV's and has yard depth of 35m. It is also built to BREEAM rating of 'Very Good' and has an EPC rating of 'A'. Joint agents are Avison Young, Knight Frank and JLL.
According to Mark Coxon, director and head of commercial agency at Caxtons: "Due to the general lack of stock within the Dartford area, locations such as Swanscombe and Northfleet are proving popular due to relatively low rent and land values."
With supply being squeezed and rent levels continuing to increase it is unsurprising to hear that developers are looking to speculatively build. Goodman, which secured planning last year on its Purfleet site, known as Purfleet Commercial Park where it had been seeking design and build is rumoured to considering bringing forward the site speculatively.
The developer is also bringing forward its Crossway Commercial Park in Dartford on a speculative basis with three units of 101, 139 and 237,000 sq ft. Letting agents are CBRE, Collier and Savills.
Developer investor SEGRO is speculatively developing a 108,000 sq ft five unit warehouse scheme at its SEGRO Park Rainham development due to "the strong and growing demand for industrial space in East London".
The next stage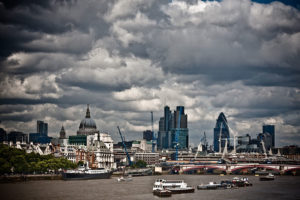 Alan Holland, Greater London business unit director at SEGRO, says: "The leasing success to date, coupled with the growing interest for space in this prime location, means we can progress the next stage of delivery with confidence."
Around 140,000 sq ft of space has been leased to date to a range of companies including Mitsubishi Electric, MEP Hire and the aforementioned Babcock, leaving one final 70,558 sq ft unit available for occupancy. The five units at Rainham, which make up the second phase, will range from 11,000 and 36,000 sq ft in size.
Rent levels unsurprisingly are holding according to Merrett and this in turn means that developer and investors that own speculatively built accommodation are seeking lease commitments of ten years as a minimum.
"Greater flexibility in lease terms has become more common, with 5 year break options being offered but this generally comes at a price, with stronger headline rental levels being achieved in order to secure this flexibility."
Such is the demand for space though, that occupiers that can afford it are looking to secure pre-lets and pre-sales. Amazon is rumoured to be seeking to acquire a site at Tritax's 119-acre Littlebrook Power Station scheme for a 2.3 million sq ft facility.
Dartford development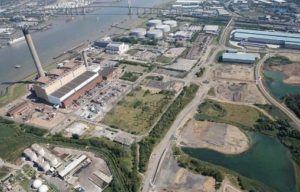 Plans have been put forward by Bericote – the fund's development partner at Littlebrook – to Dartford Council for the 45-acre Phase 2 plot on the former power station site.
In Tritax's recent end of year statement it reported that it was in advanced discussions with a potential occupier on a 'subject to planning' basis at its Littlebrook, Dartford development.
The proposals comprise a warehouse, ancillary offices, staff and circulation areas. The gross external area footprint of the building comprises 608,742 sq ft at ground floor then three further levels of warehouse space with additional associated circulation and Hub Space.
The building is aiming for the highest sustainability levels with a 2MW array of Photo-Voltaic Panels providing high levels of renewable energy, as well as aiming for a BREEAM Excellent Rating from the most up to date regulations.
The proposals will also result in enhanced biodiversity value through the introduction of bee hives (that can support up to one million bees) and one of the largest green roofs to any building outside of London above the office element. It will provide a high-quality environment for its employees with the provision of offices facing onto the River Thames, a viewing platform and a large landscaped area for staff utilisation during break and lunchtimes.
According to stock market announcements at the time, Tritax paid £65 million (excluding purchaser's costs) for the freehold for the site.
Planning was secured in November 2018 for a 450,240 sq ft cross-docked logistics facility on 28.6-acre plot known as Phase 1. Known as The Powerhouse, the facility will have 21m eaves, a 50kN/sqm floor loading and three storey headquarter style offices. It will have 40 dock and 8 level access doors as well as a 65m yard depth. It boasts 180 trailer and 465 car parking space and has three access points to the warehouse. Letting agents are Colliers, DTRE and JLL.
This article originally appeared in Logistics Manager March 2020.
Click here to subscribe to the print edition of Logistics Manager