When it comes to the latest packaging technology, optimisation requires synchronisation to deliver sustainability and success, writes Logistics Manager Editor Christopher Walton.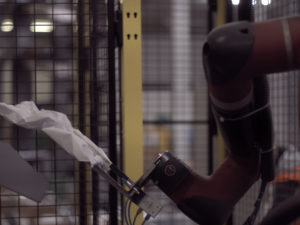 The world is consuming more packaging thanks to the rise of e-commerce and the increasing complexity of supply chains. Furthermore, as processes become automated, the way goods are packed are just as crucial as the type of packaging used. Reducing the cost and impact of packaging requires as much an analysis of technology as materials used.
Automation is crucial to the day-to-day operations of many manufacturers as it allows them to diversify their product ranges and improve productivity. Furthermore, automated loading systems that place products directly into trays or other packages offer pronounced time and cost savings by enabling packaged goods to be quickly moved into baskets or pallets for storage and distribution.
Ed Williams, sales director at ULMA Packaging UK, says it has helped businesses to introduce automated processes that assist by removing baked products from the oven without the need for manual handling.
"By using an automated oven, product moves along the production line and passes through various stages of packaging – first primary and then secondary in some cases. Such solutions can simply be incorporated into existing lines and adapted to fit current site processes, rather than starting from scratch."
ULMA has done such work with Border Biscuits, which produce over 300,000 packets of biscuits per week at its factory in Lanark.  The company engaged ULMA to install a packaging line including two flowrappers with infeed units. Following the completion of the project, packets of biscuits are now automatically carried into cardboard containers for storage and distribution – doubling the output of Border Biscuits' top-selling range.
Optimisation and profitability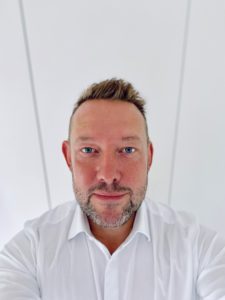 Simply put, using the right packaging technology can improve packaging optimisation and supply chain profitability explains Williams. ULMA offers a vertical form fills sealing (VFFS) air extraction system technology, known as tight bag. The technology reduces the packaging size by removing excess air.
"By decreasing the size and material consumption of the package, suppliers can decrease operational and delivery costs because more packs can be transported," says Williams. "With the right technology, reducing the pack size means that less film waste is sent to landfill when the packaging comes to the end of its life."
Tight bag technology also eliminates micro perforations – so suppliers do not run the risk of product oxidisation and degradation caused by air getting into the bag, and potential costs that may ensue as a result.
The future of packaging technology isn't just about getting the item picked and packed in the right box or bag, explains Craig Sears-Black, chief technology officer, EV Cargo Technology.
"Our packaging optimisation journey starts right at the beginning of the supply chain, wherever products originate from. The approach we take it by optimising the way that product is shipped from manufacture," he says.
"We are helping manufacturers optimise the way products are packaged for transit, therefore minimising the amount of space utilised at every stage of the supply chain. If you are able to optimise at a supplier level, then every single journey from factory to deconsolidation can be optimised."
Sears-Black says that EV Cargo Technology works collaboratively with the supplier on the use of packaging materials as well as reducing the amount of space the packaging takes.
Space Utilisation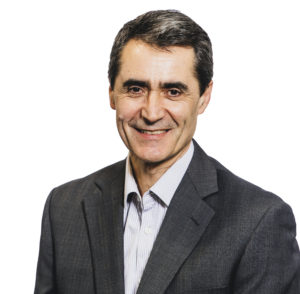 Through this approach, he says, it has been able to reduce total transport costs by 13% with one major retailer in the UK: "For them, shipping hundreds of thousands of containers throughout the world, we have reduced the number of containers they use annually by 13%, this has a knock-on effect all the way through into trucks – where you have the same advantage of space utilisation when moving by road.
"Then the same applies when you get to the distribution centre you're reducing the total space utilisation by 13% as well.  It is very unusual to get that sort of benefit with a single programme, because everyone is looking to optimise by 1% – so 13% is absolutely phenomenal."
Sears-Black says there are two parts to the optimisation, the first being the fit of product into transit packaging. In the case of garments means how garments are folded to minimise damage and space utilisation.
"What we help the retailer to do is come up with fold guides and packaging guides and also guides on what gage of card to use. There are also guides on what protection to use: whether it is paper, plastic or nothing depending on the product being shipped. That means collaboration, using deep expertise in packaging optimisation to come up with the optimal individual transit packaging," he says.
The second part of the optimisation is, once packaged, EV Cargo Technology comes up with the optimal fill with transit packaging.
"In highly automated distribution centres you are increasingly constrained in terms of the types of packaging you can process. This shrinks the number of total packaging types," explains Sears-Black. "The ideal is one: just one square box. This is optimal for the DC, but isn't for a variety of different products, especially when you get into homeware.
Optimisation requires synchronisation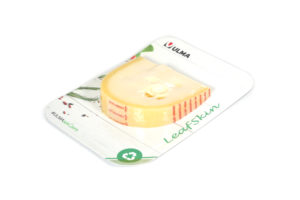 "Inevitably there is a different amount of transit packaging you use and you are aiming to get it into the tens – 10 to 20 – and what most people have now is a fairly unlimited number of transit packaging types. As soon as you get the variation under control you can better optimise container and truck-fill."
Optimisation requires synchronisation, and to that end EV Cargo Technology has a portal with Sears-Black says, some 20,000 to 22,000 suppliers connected to it. While some portals appear to be throw-away solutions that simply offer customers visability of the where their goods are, this is different – an easy way to access packaging specification guides globally among a wide a diverse supplier base.
"It can also communicate orders, transmit orders, confirm orders – the whole order management process – and packaging is an integral part of that," explains Sears-Black. "Once product is shipped, if there is an issue there, say a provider does not have the right gage of card or the right size box, there is a process.
"The vendor can, for example, say it cannot ship with the right type of packaging, but it can ship with another. The retailer can then positively confirm the acceptance of an order even if the wrong packaging is used. You don't want to stop an order being shipped if there is not the right type of packaging," he says. "Once you have optimised at a supplier level, the benefits flow through all the supply chain."
DHL's Trend Research division recently published report "Rethinking Packaging" points to a major issue created by the rise of e-commerce, the rise of the single-item shipment. Browsing online leads to ad-hoc, on-click purchases and the expectation it will be delivered in the shortest possible time.
"While picking performance has been the traditional focus of warehouse optimisation efforts, these large numbers of small shipments mean that packaging operations are becoming a significant bottleneck. That in turn is driving the uptake of end-of-line packaging automation solutions. These solutions create right-size cartons on demand while minimising packaging material per piece and maximising protection.
Right-size with data
The report goes on to note that some suppliers are promising: "Automated systems use 3D scanning technology to establish the overall dimensions of the item to be shipped. This data is used to cut a right-sized carton and the item is then inserted automatically into the box, along with appropriate documentation, marketing collateral, and other personalisation. Finally, the system seals the carton and adds external labelling and personalisation as required."
Given the evolution of the warehouse, it begs the question of what role co-bots and robots will play, and are playing, in packing operations. Mark Mardel, sales director at Storopack,, says: ''E-commerce is growing considerably year-on-year, fuelled by the continued increase in online shopping.  The impact on e-commerce logistics and omni-channel businesses means there is an increased need for improved efficiencies and productivity, robots are helping address these challenges by reducing labour costs in the packing area.
''The new technology for robotics in logistics automation, is proving the right choice for some businesses, and at Storopack our research and development team have developed a six-axis co-bot picking solution, already in position at one of our major e-commerce customers.
"Six axis robots operate by emulating arm and hand movements for superior accuracy," says Mardel. "This is especially important when optimising box sizes and deliver increased throughput and proficiencies. Co-bots don't care if a task is monotonous or repetitive and these are often found in packing areas. They can also remove the need for temporary labour at peak season and at other promotional spikes in demand."

Craig Sears-Black, chief executive officer of EV Cargo Technology will be be talking about 'Three Efficient and Ethical Supply Chain Innovations' on Day One of the Automation and Innovation Conference at IntraLogisteX – the UK's only intralogistics show in 2020 – which takes place on the 31st March and 1st April 2020 at the Ricoh Arena, Coventry. Register your interest now at www.intralogistex.co.uk
This article originally appeared in Logistics Manager February 2020.
Click here to subscribe to the print edition of Logistics Manager