Speed and efficiency are essential to meet the demands place on the warehouse, and in a decade when data and digitisation will transform operations the transport management system can no longer exist in isolation. Christopher Walton investigates…
In order to have a fully optimised warehouse you need to maximise the flow of materials throughout the building. However, a major factor in impeding or improving that flow can come from the in-bound and out-bound movement of goods (predominantly by road). That's where the Transport Management System (TMS) comes into play.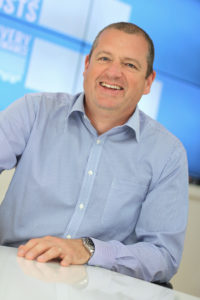 Yet integrating that system with other software platforms in your supply chain is a major task.  The TMS can work effectively, but if it isn't synchronised with the Warehouse Management System (WMS) it can be like having the heart and lungs work at odds against each other. The blood just won't get oxygenised. Then think about how it is working with the ERP… the problems can be endless.
William Salter, MD, Paragon Software Systems, says that "streamlining efficiency is a key requirement at every step of the supply chain" when it comes to logistics managers using a TMS to optimise loads and throughput into and out of the warehouse.
"Routing and scheduling software allows transport planners to consistently provide the warehouse team with accurate pick lists in a timely fashion. This removes pressure on the warehouse to pick large volumes at the last moment and ensures that vehicles and drivers leave the depot on time.," he says.
Salter also says that routing and scheduling software can make the warehouse itself more efficient. Take, for example, allocating a vehicle to the right loading bay at the right time. Getting that right means that unnecessary loading delays can be prevented and warehouse operatives aren't left waiting around to complete order picks.
Integrating transport and warehouse
Peter van Merode, vice-president of 3PL industry strategy at JDA Software, says that traditionally, the integration between transportation and warehouse management systems has been problematic.
"We see an improved use of integrated planning and execution capabilities where warehouse operations (receiving, picking, packing) are aligned with optimised transportation schedules, thus streamlining warehousing operations to maximise transportation and delivery efficiency," he says.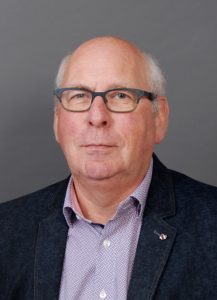 "On top of integrated planning and execution capabilities, logistics managers are looking to more end-to-end supply chain visibility, as offered by control tower functionality, and use of external data sources to improve transportation plans and take factors as traffic situation and weather forecasts into account in an earlier stage."
At the very basic level, traffic can have a major impact on a warehousing or supply chain operation. A major delay on the M6 or M4 could ruin the chance to make a two-hour delivery window, vital for a manufacturer or a retailer that runs lean.
Beverley Wise, sales director UK and Ireland at Webfleet Solutions, offers a platform that works with activity in the warehouse – such as understanding where stock is, how much stock is available and what picking times are – and uses that information to develop a route that is best from a logistics perspective.
"We overlay that route with real-time traffic data," she says. "We also take into account weights and heights of different roads. We have specific truck data to input the breadth and depth of different trucks. We can optimise routing based on different types of vehicles. Once you take into account all of that data you may get a different route to the one you have been using."
In doing so you then generate live ETAs for journey based on traffic conditions. "The TMS in the office cannot determine that," says Wise. "We advise if there is a delay and what the change in ETA is. With the just-in-time or booked deliveries of fresh food you have delivery slots you have to get into. Our systems are able to feed back. We also provide an alternative route. You can then make an informed decision, but it advises automatically without the office having to call into the driver and ask where they are.
Failure to prepare is preparation to fail
Introducing a TMS, or migrating from an old TMS to a new TMS, is often the process that puts off buyers. There can be concerns about a drop in service levels as people and processes get used to a new system. But the old adage of failure to prepare is preparation to fail when it comes to the increasingly important role the TMS plays in an overall logistics operation.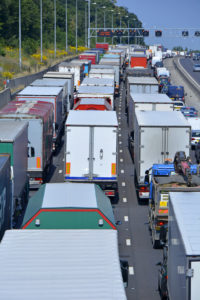 Paragon's Salter says: "Migration doesn't need to be painful. Choosing an experienced technology partner, with a tried and tested methodology, will maximise your chance of a seamless deployment. Investing a little time up front to ensure your data is accurate is probably one of the most important critical success factors for any migration project. The right partner will spend time working with you to ensure that your objectives are documented and your data is in good shape."
JDAs van merode says: "It's important to remember that this is not just an IT game. Awareness of required data sources, data analysis and data science are new skill sets that are required to make this transition. Also, these type of future solutions need scalable and extendible IT-platforms, hence customers need to adopt new ways to operate systems, mostly on external platforms, so SaaS (Software as a Service), IaaS (Infrastructure as a Service) and/or PaaS (Platform as a Service) also become relevant..
"Integration of TMS with other functions such as WMS and ERP is going to be key. Therefore, a platform strategy is going to be vital to ensuring solid integration, fast data ingestion of external data and an API approach to enable rapid integration with external applications. All these can add value in your optimisation process and, ultimately, user experience."
Hugues Bouard, vice-president of EMEA sales at Logistyx Technologies recommends a period of parallel running to minimise service disruption and boost internal confidence in the project.
"As with any systems or process change, buy-in from key stakeholders including the planning team, transport office and drivers is essential," he says.
Masterdata and workstreams
"Usually, systems migration will require three key workstreams. Start by conducting an in-depth analysis of existing relevant supply workflows and system integrations. Next, ensure systems integration is implemented and tested and that carrier contracts are onboarded and commissioned. Finally, set up the appropriate business rules in the system.
"TMS systems do not require large "Master Data" migration and most of the assets lie in carrier connectivity, compliance and contract data," he explains. "The key is to analyse the compelling reason behind the choice of our TMS: It is very rarely a technology change triggering the project but rather a business reason. This might be the need for additional business features, wider carrier integration capabilities, better analytics, ability to make strategic decisions and so on. In any of these situations, a redesign is required, and the challenge of migrating systems is not critical."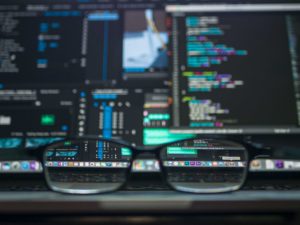 Furthermore, Paragon's Salter says these types of projects are happening across the board: "We are seeing the adoption of transport planning software across the board, regardless of the size, type or location of a logistics operation. Whether a single-site business in the UK or an international company operating in multiple countries, many of the transport challenges remain the same.
"All logistics operations are under pressure to provide the highest levels of service excellence, while reducing costs and maximising the use of vehicle and drivers," he says.  "Our latest customer survey found that over three-quarters of respondents have had to adapt their delivery service in the past 12 months to meet customer demand. In an environment where transport costs are rising and resources are increasingly stretched, logistics operations are having to find clever ways to achieve more for less."
In an age when data is king for all businesses, Bouard also says that looking to integrate a TMS with other software systems throughout the supply chain, from WMS to ERP, is a way of "future-proofing your organisation against additional changes to come".
"Some TMS solutions do have either a public API or pre-configured integrations to leading technology partners such as Manhattan, JDA, SAP, and Oracle," he explains. "As well as reducing the risk of human error, having a wider selection of useful integrations within your chosen TMS can make you more responsive to changes in customer behaviour or market requirements."
JDAs van Merode says that in 2020 logistics managers need the greatest possible awareness of potential transport-related problems up and down the supply chain, from delays on the wider road network to the temperature of goods being shipped becoming too high.
"We'll see route optimisation software continue to improve, allowing logistics managers to use the smartest route possible so they can act sustainably, while also potentially cutting costs and of course delivering the goods on time," he says.
Paragon's Salter believes that the pressure for increased visibility is driving systems integration and a desire to break down operational silos between teams: "In particular, transport operators want to achieve more visibility of what is happening out on the road 24×7 to gain greater control of their distribution operations.
"There is still an ongoing issue with critical information being stored in siloed systems and then left untouched. Moving forward, the challenge will be how to put the correct processes and systems in place to allow employees across all areas of the business to mine data and create actionable insights that deliver real savings and operational efficiency."

IntraLogisteX is the UK's only intralogistics show in 2020. It takes place on the 31st March and 1st April 2020 at the Ricoh Arena, Coventry. Register your interest now at www.intralogistex.co.uk
This article originally appeared in Logistics Manager February 2020.
Click here to subscribe to the print edition of Logistics Manager