Having a robust visibility plan can help to fix problems, or even mitigate risk entirely. Visibility can also provide insight into storage, inventor, and how trends are shaping consumer buying habits. Michelle Mooney examines why clear supply chain visibility has never been more needed.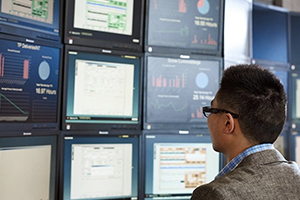 Supply chain visibility doesn't just mean understanding what a product is, what time it will arrive or leave a warehouse, or when it will be with a customer. It's a full, transparent understanding of every facet of a supply chain and what is required to formulate brands that, in many cases, are worth billions.
To that end businesses need to consider the kinds of resources they should be investing in, so as to have a complete understanding of their supply chain networks. Heidi Benko, vice-president of solutions strategy at Infor says: "Today, supply chains networks are highly dynamic, continuously evolving and shifting. To comprehensively see and truly understand a supply chain network requires direct connectivity and observation of what is occurring in real time."
This, she says, will mean that "the most important resource is a single instance, multi-enterprise supply chain business network that enables real-time connectivity to all of a company's enterprise systems, their partners and partners' systems, and devices".
But connectivity itself isn't the single answer: "It is not enough to just connect, it requires harmonising data from processes and various internal systems – such as enterprise resource planning (ERP), product line management (PLM), and warehouse management systems (WMS) – to create a single version of the truth. This enables shared visibility to data and collaborative execution of digital supply chain processes without the traditional problems of managing point connections, latency, and poor-quality data. Accessing Internet of Things signals, such as GPS locations on shipments or sensors on cartons, provides additional real-time status of supply chain."
Phil Reuben, executive director at SCALA, believes that many organisations do not have much visibility, including knowledge of their supplier base. He says that "despite the importance of supply chain transparency, many companies have little or no visibility of their suppliers' sources of supply – let alone their suppliers' suppliers further down the chain".
He continues: "Companies dispatching teams to investigate suppliers' suppliers is neither sustainable nor cost-effective. Given this, the key 'resource' required to increase visibility is a strong and open relationship with suppliers across the entire supply chain, allowing for a more complete understanding across the board."
Chris Douglas, technical director in transport planning at WSP explains what kind of resources are needed to manage visibility in the supply chain: "Supply chains for many product flows have become increasingly complex, with globalisation bringing in numerous players (processors, manufacturers, forwarders, container lines, local hauliers to name a few) and multiple transaction stages throughout the process – from the sourcing of raw materials moved to a manufacturing site in China for production, to the final delivery of a consumer product in a high-rise city apartment.
"Some of the links in that process still rely on more dated transactions (like a physical signature on receipt) but technology and software systems now provide end-to-end supply chain visibility – something that felt like the impossible only a couple of decades ago. The ability allows, not just for a single party but, potentially, for all involved, to see the location and status of consignments as they move along the chain."
Guardians of resilience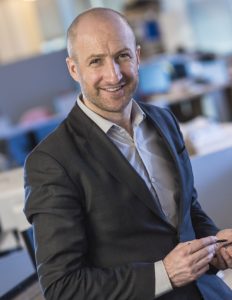 If inanimate objects had the ability to talk to a business, telling them what they were doing and where they were going, then visibility would be hugely improved. Thankfully, the internet of Things (IoT) is shaping the supply chain and enhancing visibility for a more robust system says Kevin Curran, professor of cyber-security at Ulster University.
"IoT is playing an increasing role in the supply chain. It has been shown that IoT can enhance connections between manufacturing machines and more effectively automate and streamline the entire traceability process, leading to reduced costs while at the same time increasing overall efficiency and quality.
"The traceability offered through IoT can in fact make labelling and identification technology more cost-effective for all involved in the supply chain especially manufacturers. One example is the pharmaceutical industry where shipping medicine through a supply chain which requires strict accordance with global regulations benefits from item-level tracking. This is primarily to protect against the serious counterfeiting problem of medicines."
Curran says that integrating IoT traceability into the food supply chain will change the way that variables such as temperature and humidity of items are recorded. As certain foods need to be stored within a certain temperature range IoT can provide data that ensures compliance throughout every stage of the supply chain.
"It also makes recalls more precise as each move of the item is recorded, meaning identifying recalled batches becomes much easier for each party involved," he says.
Chris Mills, regional MD, transportation for Western Europe at C.H.Robinson, says: The pandemic has placed the need for greater resilience at the top of the supply chain agenda and end-to-end visibility will have a vital role to play.
"The coronavirus has taught logistics leaders that the concept of lean supply chain management focussed on lowest cost supplier, single sources of supply and minimal inventory levels can no longer be relied upon in the new normal world. Companies can ill afford to put all their eggs in one basket, instead diversified supply networks supported by greater visibility will be the name of the game.
"For many businesses, the pandemic has shone a torch on the length and complexity of their supply chains and the fact that they don't have the inside out visibility of the geographical footprint of their supply networks that they need.
"This calls for a much deeper understanding of multi-tiered supply networks, inventories and sales including the geographical locations of suppliers and the different goods that pass through them; stock levels in warehouses and end points (e.g. retail store or end supplier) and the purchasing patterns of buyers."
Savings and efficiency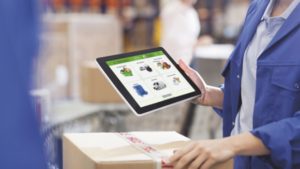 SCALA's Reuben says supply chain visibility can be used to prevent profit loss and maintain efficiency post Covid-19 – if used correctly: "This will largely depend on how much the sector "learns" from the crisis. In the past, the status quo has often been for disasters to happen and companies to implement enforced short-term changes, with the problem being forgotten shortly thereafter, meaning that long-term strategic change often does not happen."
Infor's Benko adds that supply chain visibility should "absolutely" be associated with cost savings and efficiency: "Companies will always need supply chain visibility because they can't plan for every scenario. Without supply chain visibility, companies cannot react when things do not go as planned. Whether it's an unexpected increase in demand or a disruption to supply, without early notification to potential issues and actionable intelligence, companies often sacrifice cost discipline to maintain customer service levels.
"They resort to costly options, such as expedites, to prevent supply shortages and late deliveries. Or, even worse, they experience stockouts, which impact both sales and customer satisfaction. Some buffer the threat of disruption with excess inventory to maintain services levels, but this comes at the cost of increasing working capital and negatively impacting profitability. One hard learned lesson from Covid-19 is that running lean and efficient without the proper intelligence to understand the potential ramifications brings significant risk.
"Visibility and intelligence are the guardians of resilience."
So, if supply chain visibility should be used to prevent risks, the questions is, to what extent? How far can the sector take visibility, to transform the supply chain into a robust system that can not only 'fix' problems, but prevent them from occurring again in the future? Ulster University's Douglas says that "positive supply chain disruption can introduce new innovation and bring efficiencies along with it. Negative impact disruption puts supply chains under stress, as we've seen in some sectors during Covid-19.
"[With] supply chain visibility [and] using integrated systems, provide the information needed to react and even predict events which will impact on product flows. That enables the actors involved at that stage, at that time, to see what options are available to mitigate impact and protect resilience."

Entries for the 24th Supply Chain Excellence Awards, including the Supply Chain Visibility Award, are open until 31 July. For more information, including how to enter and sponsorship opportunities, contact daniel.jessop@akabomedia.co.uk