Until coronavirus reared its ugly head 2020 was set to be the year of sustainability. It's not as if the small issue of saving the planet has gone away after all: sustainable business practices will change the way that logistics, supply chains and industrial property work. Christopher Walton investigates.
Many in logistics will environmental or sustainability policies in place and have a desire or requirement to use more eco-friendly products and services. But the pressure in the warehouse is such that making a meaningful change is fraught with variables and challenges.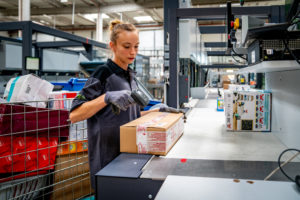 Some 60% of e-commerce deliveries are, by volume, at least a quarter composed of bubble-wrap, polystyrene beads or just fresh air explains Jo Bradley, business development manager, at Packaging by Quadient.
"Much of the dunnage is essentially non-recyclable, but without it the damage rate for small items slamming about in large boxes, already high, becomes unacceptable to consumers and creates an ever-bigger returns problem. It has been estimated that an e-commerce item can go through around 50 touch points, or opportunities for damage, compared with around 10 for a bricks and mortar sale.
"The excessive use of cardboard is itself a scandal," she says, citing the packaging recycling and reduction group WRAP, which says that between 2014 and 2017 use of paper and card in non-grocery consumer retail increased by 11%, to 934,000 tonnes a year.
"With the economy effectively flat-lined over this period it is fair to assume that most of this increase was due to the shift to e-commerce – and with oversized packages being commonplace, a large part of this consumption is bound to have been wasteful," she says.
It is not just packaging where the sustainability challenge is being felt. Madhav Durbha, group vice-president, industry strategy, at LLamasoft, says that transportation alone (incorporating road, air, rail and ocean) comprises almost a quarter of the global CO2 emissions. Of these modes, road alone contributes to over 70% of these CO2 emissions.
"Optimally positioning inventory in consideration of demand densities, efficiently loading and routing trucks, and taking advantage of backhaul opportunities are all tactics that logistics companies can and should implement These can be relatively low hanging fruit with needle-moving impact. Especially with the increase in omnichannel shipping and last-mile delivery," he says.
Learn more on Logistics Manager
Logistics Manager Analysis: Sustainable Supply Chains
Logistics Manager Analysis: Sustainable sheds 
Durhba believes that another quick win can be when leases on warehouses expire. He says that organisations should take the opportunity to consolidate facilities or relocation. This will, he says, increase their proximity to the market. Equally, looking in the warehouse, he says, there are quick wins when it comes to ensuring proper insulation and replacing traditional lighting with LED lighting.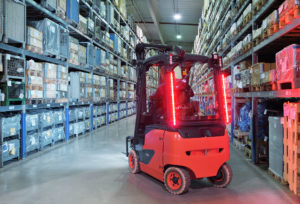 Many advocate the shift to battery-powered forklifts as a sustainability move. Dr Holger Hoppe, senior director, sustainability management at Linde Material Handling EMEA, says: "All our new trucks have been developed with energy efficiency and the reduction of carbon emissions in mind while also taking steps as a business to recycle and reuse products where possible. In fact, our complete truck portfolio is electrically powered by lithium ion batteries which can be recharged and reused many times. A wide range of our trucks are also available with fuel cell. And this is also used in the field where about 85% of our sold trucks are electrically powered."
However, Andy Kellett, national accounts manager for forklift trucks at Calor, says: "With many large firms scrutinising their supply chain's sustainability credentials, being able to prove their commitment to carbon reduction could mean the difference between winning and losing customer contracts for many logistics companies.
"Although the focus is heavily placed on improving the sustainability of transport vehicles, those who want to demonstrate how they are taking more ambitious steps are also scrutinising their whole value-added network, including non-road machinery," he says.
"Within this area, the introduction of tighter emissions levels in the new EU Stage V standards for non-road mobile machinery is also encouraging businesses who run their fleets on diesel to consider alternatives.
"Many believe that the only way to 'go green' is to use electric FLTs. However, these vehicles sometimes struggle in colder or wetter climates when used outside, as the damp atmosphere can cause issues with wiring circuitry and electrical components. They also happen to find steeper gradients more difficult and have lower load capacities, which can drain the battery rapidly. All of this amounts to increased downtime and reduced productivity."
Whatever the challenge how do businesses go about creating long-term changes in their warehouses and across their intralogistics practices? Andrea Falco, head of sales and environmental technology at HSM, says it is important to set SMART sustainability objectives to affect change.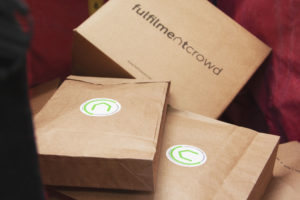 "For example, a packaging plant aiming to reduce their plastic footprint by 50% by 2025 can focus on switching to plastic packaging alternatives. However, people choose to tackle sustainability, it starts with establishing responsibility and building an internal culture to determine who acts as the driver for putting effective initiatives in place.
"Sustainability can be approached in various ways, depending on the type of organisation. With that in mind, we believe that sustainability can be measured by building that internal culture and achieving objectives together so that the business and wider industry benefit as a whole," he says.
To this end legislation can be a powerful tool in changing habits and forcing action when it comes to sustainability, says Don Marshall , head of e-commerce at Exporta,. We only need to look at the plastic bag charge to see the effect it had on the use of plastic bags across the UK.
"Legislation that requires for example, a higher percentage of recycled plastic use rather than new or virgin plastic would encourage businesses to buy more recycled products. If there were requirements to ensure all recyclable plastic is recycled at the end of life then this would reduce plastic waste and improve the levels of recycling which would actually in turn help to bring down production costs. Getting the right legislation in place is key and needs full supply chain consideration when developing and implementing it," he says.
Linde's Dr Hopp concurs: "I personally think legislation is a crucial step to help create a level playing field when it comes to addressing sustainability. It will also help to reduce uncertainty for businesses/organisations in their long-term planning. I feel that it is the only way we will be able to address sustainability issues on a global scale and have a long-term impact on climate change."