Wincanton is looking to become an "expert in robotics" as its new chief executive believes there is an opportunity for the 3PL  to get "ahead of the curve" and become more embedded with customers.
In part two of a wide-ranging interview with Wincanton chief executive James Wroath (part one discussed the 3PLs acquisition strategy and its aborted attempt to acquire Eddie Stobart Logistics last year), he discussed how automation and robotics are changing intralogistics – for customers and 3PLs.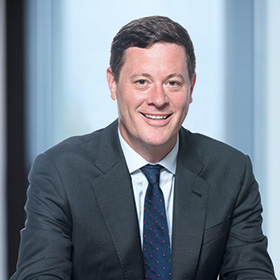 "We are not a high margin business and we cannot afford to bet the farm on building too much automation ahead of the curve," he said, adding that Wincanton was currently in a place where it had to wait for customers to fund investments in such technology. "Automation has been around for a long time, and it tends to be very fixed automation. That works provided your profile stays the same, but if what you are sending out changes then there has been quite a lot of white elephant automation in the industry."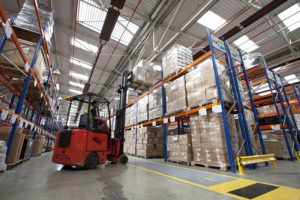 However, Wroath said the opportunity is there for robotics to be much more "agile".
"The 3PL industry missed out supporting customers with the design of automation. It tended to be integrators who did that and 3PLs tended to be the implementors. There is a real opportunity for robotics to be deeper into that process, to be the knowledge experts when it comes to robotics, in picking the right solutions for our customers.
"There is a lot of fancy robotics out there that are really clever but is it really going to provide value for a customer? That is what we want us to have as our knowledge base, we will carefully invest in using robotics in some of our operations to make sure we are those knowledge experts."
Wroath told Logistics Manager that building an offering and a knowledge base around robotics will be a two-tier offering, one for its large customer base. – which includes major grocers – and another for SMEs.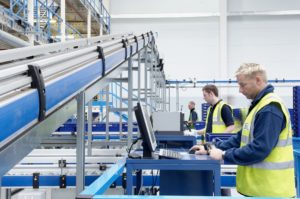 Given that its larger customers tend to lease their own buildings and employ 3PLs for three to five year contracts Wroath said Wincanton would always be in a place where it has to demonstrate value with those customers on a daily basis: "[We] invest with those customers, be knowledge experts, and still work with them on improving processes and sharing knowledge from other operations."
For the SME, often running through a shared user network and does not have the capital to invest in robotics and automation, there is a different kind of opportunity for Wincanton.
"They do not have the big supply chain teams who know exactly what is on the market from an automation and robotics perspective," Wroath explained. "E-commerce sees companies grow very quickly, and ship a lot of products very quickly, and they need companies like ourselves to know what the best solutions are for them and to look for the best opportunities to collaborate, and have shared user networks where they can benefit from scale without having to scale up themselves."

Wincanton head of automation Andrew Hoyle will be be talking about 'Warehouse Management' on Day Two of the Automation and Innovation Conference at IntraLogisteX – the UK's only intralogistics show in 2020 – which takes place on the 31st March and 1st April 2020 at the Ricoh Arena, Coventry. Register your interest now at www.intralogistex.co.uk