Broken supply chains throughout the manufacturing sector will put pressure on warehouses like never before. The economic consequences to the measures to curb the spread of the coronavirus worldwide will reverberate for months, if not years to come. A robust warehouse management system will be key to recovery, writes Christopher Walton.
Before Covid-19 hit, the manufacturing sector was already being warned to change and upgrade WMS in their operations this year for Brexit. Now that the economy is much reduced with conflicting projections as to when it will return to growth, meaning that manufacturers will need to keep close tabs on their stock and supply and demand levels to stay profitable.
"Virus-induced panic-buying has already put pressure on manufacturers, with demand for certain goods skyrocketing, alongside the government's request for them to provide critical goods, such as ventilators," says Melanie Tymm, industry principal at Maginus. "To keep up with this unprecedented demand, manufacturers need to ensure their forecasting is accurate and that they can act flexibly to manage the inevitable peaks and troughs. This may well put more pressure on automation, to help save costs, increase efficiencies and enable 24-hour operating, which again would need to feed into a WMS.
"Manufacturers need to enhance supply chain collaboration to better integrate suppliers into systems and improve relations," she says. "This is especially vital for those selling D2C, as delivery and logistics are the crucial last mile in retail. Using warehouse operations to create hubs of excellence, providing intel on stock levels and delivery dates could help with this integration and relationship forging, if the necessary infrastructure received the appropriate investment."
Short-term supply chains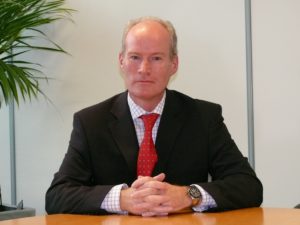 Alex Mills, sales and marketing director at Chess/ProSKU, concurs with the IHS Markit findings that manufacturing supply chains are currently under tremendous pressure, but he says it is vital that they continue to operate properly so that warehouses meet demand levels that can fluctuate significantly.
"Looking ahead, it is possible that a requirement might emerge for temporary or "pop-up" warehouses to meet significant spikes in demand or to support new short-term supply chains," he says. "Potential solutions would ideally need to be simple and fast to implement, easy to use, scalable, and manageable by experienced supervisors remotely from any location."
Mills says that these attributes align with trends in the WMS market that the industry saw before the current global health emergency. He says there is clearly a place for a flexible and scalable alternative to traditional on-premises systems and any business holding and supplying stock needs to be more agile and adaptable than ever before.
Just as importantly, he stresses, while any good WMS will support a wide scale range, the cost justification is generally easier for larger on-premises systems than smaller. That means that a cloud-based WMS can offer lower entry point, in terms of investment and scale.
"They are scalable in terms of the number of transactions and number of users, with pricing models to match. Pricing can follow this scaling up and down so that the operator is not locked into expensive (and unused) capacity. Cloud-based WMS can generally be deployed quicker, with less "local" infrastructure and with lower training requirements, all of which reduces costs, shortens timeframes and enhances flexibility," he says.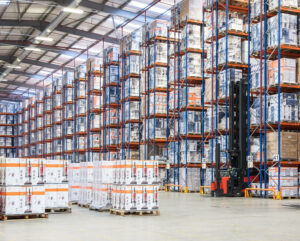 Technology challenges are still imperative for WMS users, global pandemic and recession or not. For manufacturers Oliver Rhodes, sales director at Peoplevox Descartes, believes the greatest challenge of 2020 is committing to the right set of tools to navigate the direct-to-consumer movement, weighing up existing legacy ERP systems against new age, best-in-breed specialist platforms.
"While ERPs were initially designed for the manufacturing industry, and offer a comprehensive solution for handling raw and billing materials, as well as works orders, these types of companies are seeing growing requirement to deal with finished goods and individual order fulfilment," he says.
"Using the legacy ERPs 'warehouse management' functionality is an option," Rhodes says, "and with tight internal integration and 'all-in-one' assurance can be a viable fix. However, as the WMS makes up such a small part of the overall offering of the ERP, they are underdeveloped, lack e-commerce specific capabilities, and their ability to handle high volume or increased demand is extremely limited."
Mills at Chess/ProSKU says another trend is to do more with less, in other words increasing productivity and/or lowering per-item transaction and handling costs.
"All WMS continue to offer improvements in this area, with new features and functions, but cloud-based solutions may offer faster returns on investment (or just quicker performance improvements) because of the previously mentioned features. Functions such as remote management allow operators to respond more quickly and efficiently to changing patterns or localised issues."

The 24th Supply Chain Excellence Awards, with new categories for 2020 – including the Warehouse Initiative Award and the Manufacturing Supply Chain Excellence Award – will take place on 12 November. For more information, including how to enter and sponsorship opportunities, contact daniel.jessop@akabomedia.co.uk
Out-of-the-box
Mills says that out-of-the box connectivity with other applications and technologies, such as e-commerce platforms and automation systems, allows operators to drive efficiencies while also enhancing customer service, both key trends in the market.
"Again, while all WMS support these objectives to some degree, the inherent capabilities of cloud-based solutions make them an ideal option, particularly for smaller and growing customers selecting their first proper WMS," he stresses.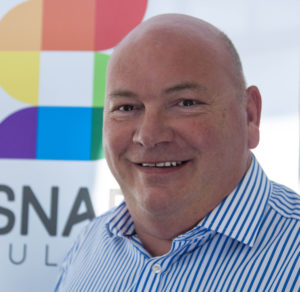 Tony Dobson, MD of SnapFulfil, says: "Our manufacturing clients have very specific challenges, including the management of raw materials, production line deliveries and work in progress, plus the receipt and shipping of finished goods, so what's critical for them is end-to-end inventory visibility and control.
"This helps optimise the flow of materials and products at every stage, from production line deliveries to the system-directed loading of delivery vehicles, along with dock diary and gatehouse management for full inbound and outbound control."
For some manufacturers those outbound controls include going direct to consumers, and not through a retail partner. Maginus' Tymm says that while manufacturers are used to having a medium between them and the end user, they now need to meet customer expectations directly.
This, she says, requires slick order, delivery and warehouse operations to achieve a fast and frictionless experience as well as upfront investment to help this channel get off the ground (which a WMS capable of fulfilling both wholesale and direct to consumer workstreams would provide).
She says it should also encompass issues like customer service: "This means being able to see the status of orders in real-time, so any investment in WMS will require integrating all operations together, seamlessly. Some are turning to 3PLs to help manage this transition and utilise their economies of scale, alongside warehousing capabilities and expertise, and this growth will no doubt continue into 2020."
Cleaning up its WMS infrastructure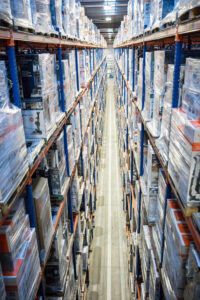 Vax UK, manufactures electrical goods and cleaning products in the floor-care and air treatment sectors. It initially worked with SnapFulfil to handle the inventory side of Vax's B2B business, whereby large pallets had to be shipped into the distribution centres of retailers, such as Argos and Currys, for them to send onto their fulfilment centres.
However, its D2C division needed to move from packing pallets to picking items as Suki Lotay, European business systems lead at Vax, explains: "The SnapFulfil system makes sure the pick is in place and the first time pick is successful, as for us it's all about a quick pick, pack and dispatch.
"Because a good customer experience from start to finish is vital, we've evolved too and started to offer things like free next day delivery, timed delivery and have opened the gates for nominated delivery. If a customer does come to the site for vacuum cleaners and accessories, we ensure they get the full story from start to end – when it's been picked, dispatched and signed for."
The introduction of pick waves, managed by the SnapFulfil system, has also helped the company to reduce warehouse labour.  Plus, by using the WMS' cross docking functionality, Vax can identify when a product is to go directly to the pick face for an order, rather than being put away.
"Cross docking, replenishment and pick facing are some of the tools we use to ensure we are always meeting the customer's service level agreement, for example, if it's next day deliver," says Lotay. "Customers expect the delivery to be clean, efficient and trouble-free."

IntraLogisteX 2020 – the UK's only intralogistics and materials handling show this year – takes place on 29th and 30th September at the Ricoh Arena, Coventry. For more details go to:  www.intralogistex.co.uk