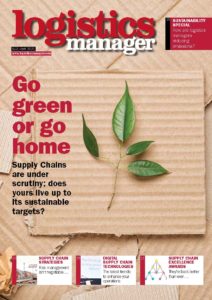 The April 2021 issue of Logistics Manager Magazine is now available to read online!
Cover story; It's materially better to go green….
Sustainable materials handling is here to stay, and waste reduction is key for survival.
Supply Chain Strategies; Digital Supply Chain Technology;
A shift to the digital realm is inevitable in today's climate. So how are digital technologies making their home in daily operations?
Supply Chain Strategies; Risk Management; 
Logistics in a time of Covid-19? The last year has seen supply chains being tested to the limit, with vulnerabilities fully exposed….
Supply Chain Excellence Awards; Coming back, stronger than ever!
The Awards are back! Read on for more information, as entry to the most glamorous night in logistics is now open.
Property Special; Sustainable Sheds;
Net zero warehousing is all the rage. See how buyers are shopping around for greener spaces….