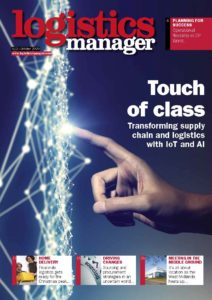 The October 2020 issue of Logistics Manager Magazine is now available to read online!
Inside you'll find the latest in depth analysis of Sourcing & Procurement, the next step for the IoT, a sector focus on home delivery, and much more!
Cover Story; IoT for everyone? 
IoT and AI has promised to transform supply chains for years now, but both are far from realising their potential. Can it climb out of its trough?
Sourcing & Procurement strategies; Driving Changes
With day-to-day business challenged to the very highest degree, sourcing and procuring is more complicated than ever. Discover how teams are meeting increasingly complex demands.
Home Delivery; Welcome Home 
The sector gets set for the Christmas peak with e-commerce volumes some 50% higher than they were a year ago. We explore if service levels can be maintained.
Property: West Midlands
Finding the Middle Ground: Can developers keep up and continue to deliver new space?
Design & Build
Size Matters: With supply falling can D&B provide occupiers with warehousing space to satisfy demand?
Plus;
Will Covid-19 spark the end for Black Friday?
And the very latest on property's newest deals.
And more….