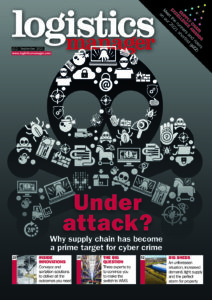 The September 2021 issue of Logistics Manager Magazine is now available to read online!
Cover Story: Cyber Security – Dark Matter
The supply chain faces increasing cyber security risks. Learn why being prepared for even the most unexpected threats will ensure operators are ready to take on any problems.
Supply Chain Excellence Awards 2021 – The Runners and riders
Following a record number of entries, the shortlist for the supply chain industry's most coveted accolades has been finalised. Did you make the grade in 2021?
Inside Innovations: Got it sorted?
How are retailers turning to new levels of sortation technology to improve order fulfilment?
Market insight: Automation – Generation next?
Automation is now being linked to wider systems and machine learning to create an entirely new level of warehouse intelligence.
Sector report; Road Transport – Motion Picture
How are the latest transportation management systems leveraging data and AI to improve visibility?
Property: Movers and shakers
What are the big issues shaping the future of the logistics  property market, including land availability, ESG, urban logistics and investment.