The Logistics Manager Top 50 Service Providers look set to deliver year-on-year growth, with more 3PLs revealing double-digit improvements in turnover that before.
As Logistics Manager compiles the data to discover the success stories of 2020, pre-Covid-19 concerns over Brexit and the strength of the UK economy have not stopped a record number of service providers reporting improved performance and delivery for customers.
Logistics Manager Editor Christopher Walton, who is compiling the report and will host the sponsor-supported webinars, said: "While the full data-set has yet to be completed, Logistics Manager is already seeing more service providers report double-digit turnover growth than they did in the previous year.
"The health of the sector has been challenged by Covid-19 in 2020, but already the Top 50 is revealing that a large number of service providers entered the crisis in rude health. With this year seeing record growth in e-commerce and home delivery in particular, the success stories are set to continue."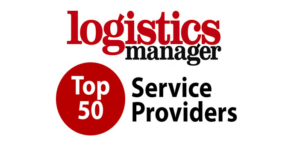 Full details, including company-by-company breakdowns for the 50 fastest-growing logistics service providers in the UK, will be revealed in the week of webinars starting 30 November, and in the exclusive Logistics Manager supplement published on 7 December.
The report also includes case studies of customer success stories throughout the Top 50 logistics service providers in the UK, as well as a breakdown of the 25 largest logistics service providers in the world.
Logicor – one of the largest owners and operators of modern logistics and distribution properties in Europe – joined Clipper Logistics, Kinaxia Logistics, and Westcoast as sponsors of the Logistics Manager Top 50 Service Providers this week.
Sponsorship opportunities are still available, which include the chance to share success stories from throughout logistics and the supply chain. Contact [email protected] for details.